Indian students sometimes fall hook, line and sinker for fake US colleges which have websites featuring smiling students in graduation hats and gowns and are promised leafy campuses in San Francisco Bay Area suburbs. At least a dozen schools have been shut down or have been raided by the federal authorities of the US in recent years over allegations of immigration fraud. These "diploma mills" admit foreign students but offer little or no instruction.
Tri-Valley University, with over 1,000 students and many Indian nationals, was among the largest US school fraud scams. The school's founder and president, Susan Xiao-Ping Su, used over $5.6 million she made in the scam to buy real estate, a Mercedes Benz and multiple homes. The school is now closed. The Tri-Valley case sparked protests in India as US authorities clamped ankle monitors on hapless students from India who were cheated out of an education.
Fortunately, Air India's ground staff was quietly efficient and alert on Sunday night in stopping 19 students from Hyderabad from boarding a flight to San Francisco, as they risked being deported when they arrived on the West Coast to enroll in two 'blacklisted' US Bay Area schools.
The students were travelling from Rajiv Gandhi International Airport in Hyderabad to San Francisco to enroll in two California schools - Silicon Valley University in San Jose and Northwestern Polytechnic in Fremont. The US has been making an effort to alert foreign governments of unauthorized "diploma mills" that are still seen in a lot of places despite repeated bans.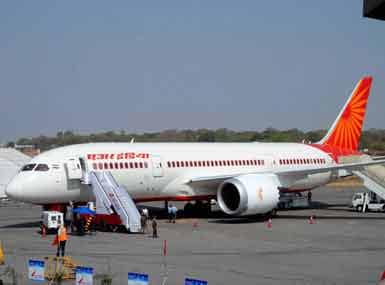 "In the past, we have witnessed that students who secured admission in those institutions have been deported to India as soon as they land on the West Coast. To avoid embarrassment and save the students their money, we prevented them from boarding the flight," said an Air India spokesperson.
Air India was acting upon a tip-off from the US Customs and Border Protection Agency about the Silicon Valley on 19 December about the Silicon Valley University, in San Jose and North Western Polytechnic College, in Fremont.
Air India's move comes amid reports that 14 Indian students who travelled to the US last week were deported, allegedly after being kept in jail in San Francisco for three days. The students who had their American college dreams shattered said they were also quizzed by the FBI during their detention.
"So far, 14 students who travelled on Air India flights to San Francisco have been deported. Students travel on a one-way ticket to the U.S. and, in the event of deportation, incur a huge expenditure to buy a ticket back to India on the first available service," said the Air India official.
Air India has offered the unfortunate students a full ticket refund and told them it will waive rescheduling fees in case they need to travel to the US soon. The state-run carrier said it will start accepting Indian students travelling to these schools, at no additional cost, as soon as it gets the green signal from Air India's US office.
The US schools deny allegations
Both the Bay Area schools are denying news reports that they have been "blacklisted" by the US government. Silicon Valley University in San Jose and Northwestern Polytechnic in Fremont, posted alerts on their websites asking students to bring proper documentation as the US Customs and Border Protection agency are implementing stricter security measures after the Paris bombings. They said the reports suggesting the schools were in trouble were false.
"It's nothing to do with the school," Jerry Shiao, president and academic dean of Silicon Valley University, told US reporters.
Some students did clear immigration in San Francisco, but others did not, said Simon Au, Silicon Valley University's associate dean. "The ones that got turned back faltered in answering questions," said Au.
"I've been on email since the weekend letting them know they are safe to re-enter." Both schools reiterated that they are on the list of institutions approved for the Department of Homeland Security's Student and Exchange Visitor Program.
Northwestern Polytechnic University officials asked students to hold off on travelling while university officials cleared up this issue with Air India.
Diplomats in the Indian Consulate in New York told Firstpost that they are trying to gather information on the matter.
Nearly a million international students are studying at colleges across America. India is the second-largest country of origin for international students in the U.S. after China which sends 304,040 students. From 102,673 students enrolled in US institutions in 2013-14, the number rose to 132,888 in 2014-15, according to the annual Open Doors survey.
The US higher education system is considered the gold standard in education and the scams have the potential to hurt legions of foreign students who gravitate towards America every year.
Updated Date: Dec 22, 2015 13:44 PM