Amit Shah visits Dalit family in Rajasthan village, winds up tour of state with home-cooked lunch
BJP president Amit Shah had lunch with a Dalit family on Sunday, on the last day of his three-day visit to Rajasthan
BJP president Amit Shah had lunch with a Dalit family on Sunday, on the last day of his three-day visit to Rajasthan. After rounds of meeting in the party office, Shah left for Sushilpura where he had lunch at the house of BJP Yuva Morcha member Ramesh Pacharia amid tight security arrangements.
Shah, accompanied by Chief Minister Vasundhara Raje, party's state president Ashok Parnami, MP Bhupendra Yadav and others, was given a warm welcome in traditional Rajasthani manner. They were served food by Pacharia's family and had lunch sitting on the ground. "My mother cooked dal, rice, chapati, halwa, kheer for the party president," Pacharia told reporters.
Before Shah's visit, party leaders made several rounds to review preparations. Social justice minister Arun Chaturvedi said the party selected the house of its booth level worker, Pacharia, based on his active work for the party and not due to his caste or class.
"We identify our workers on the basis of their work. We do not consider their caste or class and decision for Shah's lunch at his house was made just because of his active participation in the party's work," he said.
The minister said that it is the media, not the party, which sees the caste and Dalit factor. "For us, his work is considerable, and we see it as the party's national president going to the house of a booth level work to have lunch," he said. "It is not that we selected a Dalit family. Several Dalit families live close the BJP office but the party president came at the house of an active party worker. The distance of Sushilpura is also not very far from the party office."
The narrow lanes of Sushilpura are populated by lower middle class and Dalit families. It is located in the middle of the city and witnessed VVIP movement for the first time. Excited people lined up on roads and congregated on rooftops to catch a glimpse of Shah.
Shah also spent close to half an hour at the house of Pacharia and interacted with the family members. He met the locals outside the house and waved to those standing on rooftops. Police commissioner Sanjay Agrawal reviewed the sercurity arrangements for the visit.
Union minister Rajyawardhan Rathore, MP Bhupendra Yadav, Nihal Chand Meghwal, state social justice minister Arun Chaturvedi and other leaders were present with him. Assembly elections are due next year in Rajasthan.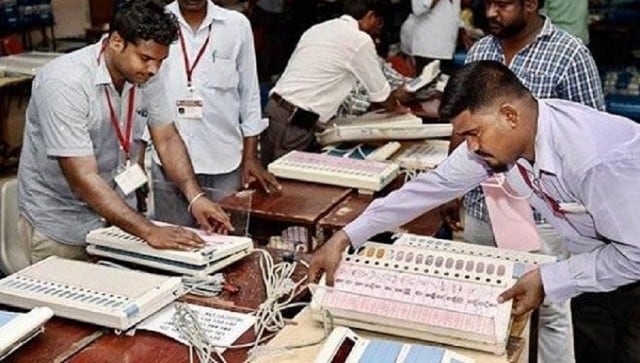 Politics
The total electorate in the state includes 1,32,83,724 male voters, 1,41,62,025 female voters and 290 transgenders, according to Election Commission figures
Politics
Mamata Banerjee has been terming the BJP leadership as "outsider" in West Bengal and accusing the saffron party of bringing in goons from other states during the ongoing Assembly elections
Politics
Assembly Election 2021 LIVE Updates: At stake are nine assembly constituencies in Howrah, eleven in South 24 Parganas, five in Alipurduar, nine in Coochbehar and ten in Hooghly.