Amit Shah and Devendra Fadnavis goes to Nashik to mark the end of year-long Kumbh Mela
The Kumbh flag was brought down to mark the end of the year-long Simhastha Kumbh Mela in Nashik in the presence of Chief Minister Devendra Fadnavis and BJP president Amit Shah
Mumbai: The Kumbh flag was brought down to mark the end of the year-long Simhastha Kumbh Mela in Nashik in the presence of Chief Minister Devendra Fadnavis and BJP president Amit Shah.
Fadnavis and Shah received a warm welcome at Juna Akhada at Trimbakeshwar in the district last night.
They paid obeisance at Trimbakeshwar Mandir. The 'Dhwajavtaran' (flag lowering ceremony), held to mark the completion of Simhanstha Mahaparva, was performed in their presence.
Union Minister Niranjan Jyoti, Maharashtra Ministers Pankaja Mundea and Girish Mahajan, MPs and MLAs and others were also present.
Fadnavis and Shah felicitated the officials who worked hard to make the Simhastha Mahaparva a grand success, a CMO official said.
In Nashik city, state Animal Husbandry Minister Mahadev Jankar, Mayor Ashok Murtadak, Collector Radhakrishanan B and others participated in the ceremony to bring down the Kumbh flag at the sacred 'Ramkunda'.
A 'maha aarti' was performed on the occasion.
The ancient Ganga-Godavari temple on the bank of river Godavari was later closed till next Kumbh mela to be held in 2027-28.
The Kumbh mela had begun in Trimbakeshwar and Nashik on 14 July last year with a flag-hoisting ceremony in the presence of Fadanvis, Union Home Minister Rajnath Singh and sadhus and seers of various akhadas.
During the Kumbh, lakhs of devotees from different parts of the country witnessed the three 'parvanis' (special occasion) and took holy dip in Godavari river on the ghats in Nashik city and the holy town of Trimbakeshwar.
India
Amit Shah said curfews during the Rath Yatra are a thing of the past as no one dares to play any mischief during Rath Yatra after BJP came to power nearly 27 years ago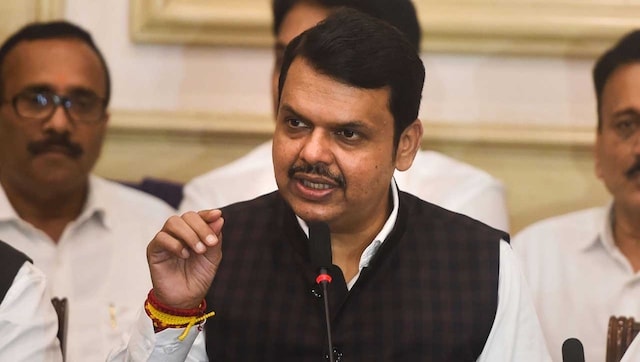 India
The meeting would be attended by top leaders of the state unit including new Deputy Chief Minister Devendra Fadnavis
Politics
Rebel Shiv Sena leader Eknath Shinde said the lists doing the rounds on social media about the ministerial posts are rumours