Amit Shah and Devendra Fadnavis goes to Nashik to mark the end of year-long Kumbh Mela
The Kumbh flag was brought down to mark the end of the year-long Simhastha Kumbh Mela in Nashik in the presence of Chief Minister Devendra Fadnavis and BJP president Amit Shah
Mumbai: The Kumbh flag was brought down to mark the end of the year-long Simhastha Kumbh Mela in Nashik in the presence of Chief Minister Devendra Fadnavis and BJP president Amit Shah.
Fadnavis and Shah received a warm welcome at Juna Akhada at Trimbakeshwar in the district last night.
They paid obeisance at Trimbakeshwar Mandir. The 'Dhwajavtaran' (flag lowering ceremony), held to mark the completion of Simhanstha Mahaparva, was performed in their presence.
Union Minister Niranjan Jyoti, Maharashtra Ministers Pankaja Mundea and Girish Mahajan, MPs and MLAs and others were also present.
Fadnavis and Shah felicitated the officials who worked hard to make the Simhastha Mahaparva a grand success, a CMO official said.
In Nashik city, state Animal Husbandry Minister Mahadev Jankar, Mayor Ashok Murtadak, Collector Radhakrishanan B and others participated in the ceremony to bring down the Kumbh flag at the sacred 'Ramkunda'.
A 'maha aarti' was performed on the occasion.
The ancient Ganga-Godavari temple on the bank of river Godavari was later closed till next Kumbh mela to be held in 2027-28.
The Kumbh mela had begun in Trimbakeshwar and Nashik on 14 July last year with a flag-hoisting ceremony in the presence of Fadanvis, Union Home Minister Rajnath Singh and sadhus and seers of various akhadas.
During the Kumbh, lakhs of devotees from different parts of the country witnessed the three 'parvanis' (special occasion) and took holy dip in Godavari river on the ghats in Nashik city and the holy town of Trimbakeshwar.
Find latest and upcoming tech gadgets online on Tech2 Gadgets. Get technology news, gadgets reviews & ratings. Popular gadgets including laptop, tablet and mobile specifications, features, prices, comparison.
India
Presently Muslims don't feel represented, which makes their insecurities graver. They feel that they have been struggling for 'respect' and 'acceptance' all the while, but now their struggle is reduced to mere survival.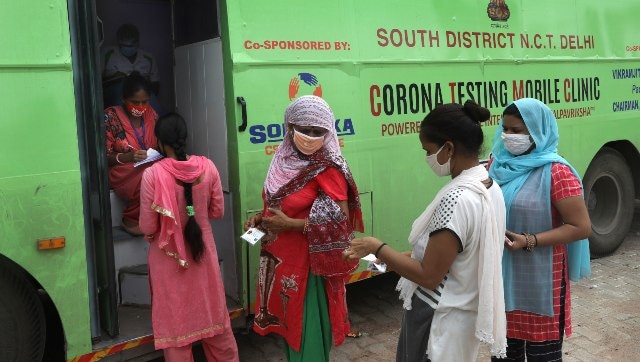 India
The BJP and AAP called a truce as they joined hands to deal with the COVID-19 crisis in Delhi, and encouraging results are now being seen
First Cricket News
CAIT a traders body has criticised BCCI's decision to retain Chinese company Vivo as the title sponsor for upcoming season of Indian Premier League.