Alwar lynching: CPM asks Centre, Rajasthan govt to abide by SC direction, take action against gau rakshaks
CPM demanded that the Centre and the Rajasthan government 'abide by the Supreme Court direction' and book the culprits involved in a recent incident of cow vigilantism in Alwar district of the state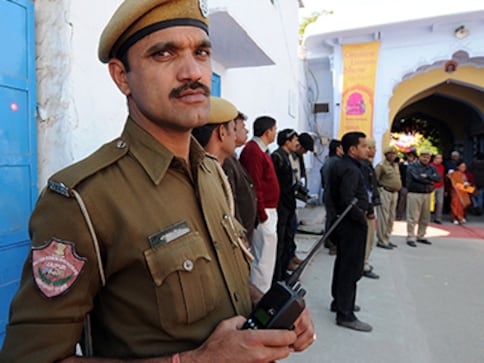 New Delhi: The CPM on Monday demanded that the Centre and the Rajasthan government "abide by the Supreme Court direction" and book the culprits involved in a recent incident of cow vigilantism in Alwar district of the state.
Condemning the "gruesome" killing of Ummar Khan, a farmer, in Rajasthan by "so-called gau rakshaks", the politburo of the Communist Party of India (Marxist) expressed shock and alleged that the "Rajasthan police registered a case against the victims but allowed the vigilantes go scot free".
"The politburo demands that the Centre and the Rajasthan government abide by the directions of the Supreme Court, ensure the culprits are brought to book, and the families of the victims are compensated adequately and assured of justice," the CPM said in a statement.
The body of Khan, 35, was found near railway tracks on Saturday. Activists allege Khan was killed by cow vigilantes, but Deputy Superintendent of Police of Ramgarh Circle, Anil Beniwal, on Sunday said that a preliminary inquiry revealed he was involved in cow smuggling.
The police said Khan and two others were transporting cattle in a vehicle on 10 November, when unidentified men opened fire at them. Khan died on the spot.
The CPM pointed out that according to an apex court order instructions had been given to the central and the state governments to take strict action in such cases to discourage a repeat in other areas.
"(The SC) has said that in every district a senior police officer should be designated to (deal with these incidents)," the party said.
It also demanded that the central government ban all groups indulging in cow vigilantism and moral policing.
The Alwar incident happened months after Pehlu Khan, a dairy farmer from Haryana, was lynched by suspected cow vigilantes in the same district when he was transporting cattle. The April incident had triggered a nationwide outrage.
India
On 10 May, the Supreme Court had held that no reservation for Other Backward Classes can be provisioned until the triple test formality
Politics
Her comment came a day after Supreme Court in a landmark order put on hold the controversial sedition law till the Centre completes a promised review of the colonial relic and also asked the central and state governments not to register any fresh case invoking the act
India
UIDAI had earlier suggested that the Aadhaar card could be issued to sex workers without insisting on proof of identity, subject to their producing a certificate issued by a gazetted Officer of NACO or a gazetted officer of health department