Allowing Indian firms to invest in Iran in rupees is India's masterstroke to safeguard Chabahar deal
India's decision to allow Indian businesses to deal in Iran using the rupee will strengthen India's role in shaping the geopolitical environment.
Indian companies will soon be able to invest in Iran using Indian currency, news reports said on Friday, citing government sources. The decision, which was made public at a time when Iranian president Hassan Rouhani is in India for a three-day India visit, is likely to not only strengthen India's role in shaping the geopolitical environment in the Indian Ocean Region but also safeguard its business interests in West and Central Asia.
With China leaving no stone unturned in stressing its might in the IOR, the decision is likely to give India a strategic advantage as well. But to understand how, it's important to look at India's business interests in Iran.
In May 2016, India, Afghanistan, and Iran signed a trilateral agreement to develop the Chabahar port in Iran as a transport and transit corridor between the three countries. India has already lined up $20 billion as investment in oil and gas, as well as petrochemical and fertiliser projects in Chabahar port area.
According to a LiveMint report, India plans "to equip and operate two berths in the port with a capital investment of $85.21 million on a 10-year lease".
India's developmental projects in Iran, however, have been slow and unsteady, due to international sanctions. Now, with the US threatening to withdraw from the 2015 Iran nuclear deal, the risk has increased. However, India has remained keen to develop the port area.
Keeping in mind the fragile Iran-US relations, and considering that western countries have had imposed restrictions on Iran in the past, barring it from dealing in dollars and euros, allowing Indian companies to invest in Indian Rupee would safeguard Indian projects in the crucial Chabahar port (and in Iran) from any similar restrictions in the future.
The Chabahar port is crucial for India for many reasons. It allows India to bypass the Pakistani port of Gwadar — which China is developing — in order to reach markets in West and Central Asia, and especially Afghanistan at one-third of the costs.
Pakistan has not allowed India to send goods to Afghanistan via its territory. It was only because of the Chabahar port that recently, India sent one of the first consignments of wheat bound for Afghanistan through Chabahar, as part of its commitment to send 1.1 million wheat to Afghanistan in the form of a form of a grant.
The open trade route ensures that India maintains strong ties with Afghanistan, and is able to overcome Chinese hegemony in the region which has gained a big boost as a result of the upcoming China-Pakistan Economic Corridor. According to Times of India, there are unconfirmed reports of traffic being diverted from Karachi to Chabahar. The port also allows India to counter China's growing influence in Pakistan. Besides, strong India-Afghanistan ties are crucial from a security point of view as well as it offers India an ally in checking terror havens in Pakistan.
Allowing the Indian rupee in Iran, also allows India to overcome the banking limitations in Iran.
The move, however, will also require careful manoeuvring of India's relations with countries in West Asia, most importantly Saudi Arabia and Israel, with whom India is eyeing closer ties, but have traditionally been anti-Iran.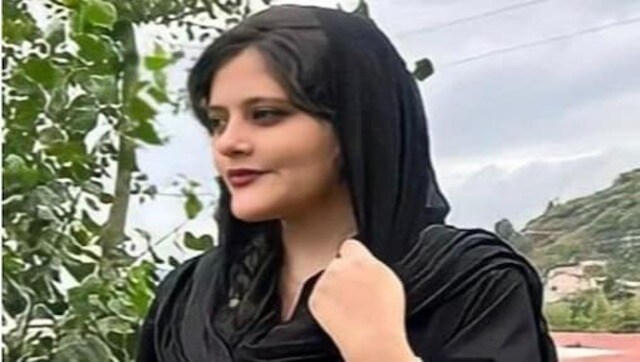 World
Mahsa Amini, 22, died in hospital after three days in a coma, following her arrest by Tehran police during a visit to the capital
Explainers
The death of a 22-year-old woman in police custody in Iran has stirred the world. Tune in to know the details here
World
Protests erupted in Iran when Mahsa Amini died in custody after being detained by Iran's morality police for wearing the hijab in an 'improper way'. Since then, women have publicly burned their hijab and have cut their hair in protests against the restrictions imposed on them