Allahabad HC orders Uttar Pradesh Public Service Commission to reassess UPPSC PCS Prelims 2017 results
The Allahabad High Court on Friday ordered the Uttar Pradesh Public Service Commission to reevaluate the UPPSC PCS Prelims 2017 results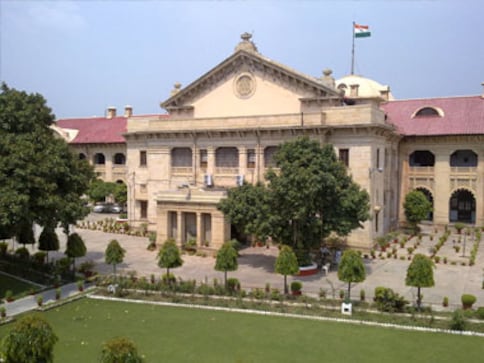 The Allahabad High Court on Friday ordered the Uttar Pradesh Public Service Commission to re-evaluate the UPPSC PCS Prelims 2017 results, according to media reports.
A bench of Justice Pankaj Mittal and Justice Saral Shrivastav asked the commission to cancel four questions, accept both 'c' and 'd' options of four questions as valid, and to accept 'd' option of four questions as valid while reassessing the results, Navbharat Times reported.
The exam was held to fill 677 vacancies, according to Amar Ujala.
According to News18, about 4 lakh students had applied for the PSC prelims exams out of which 2,46,654 students gave the exams, which were held on 24 September 2017. A total of 14,032 students who cleared the examination will be affected with this decision.
also read
Explainers
The Sarus crane, taken away from an Amethi farmer, is slowly adapting to the ways of the wild in Kanpur Zoo. The zoo officials have so far attained 80 per cent success in helping the bird adapt to a suitable diet that includes raw grains, insects, crustaceans, spinach, water hyacinth
India
Most of the coins found are estimated to be around 350 years old and the weight of each coin is more than 11 grams
India
The High Court dismissed a civil revision plea moved by AIMC that has challenged a Varanasi Court order dismissing its objection to the maintainability of Hindu Worshippers' suit seeking permission to regularly worship Shringar Gauri and other deities inside the Gyanvapi Mosque compound