Triple Talaq: Muslim Personal Law Board runs its own court and exploits govt
It is widely believed that triple talaq is part of Sharia law and therefore cannot be interfered with because they are protected under Article 25 of the Constitution.
Firstly, I welcome the judgment by the Allahabad High Court.
It is important to understand here what the Sharia law is. It is widely believed that triple talaq is part of Sharia law and therefore cannot be interfered with because they are protected under Article 25 of the Constitution. Sharia law is the law of Quran and Hadith, and it encompasses issues that are economical, social, personal in any way they may affect an individual. But it is important to separate between practices that fall under the law and that which do not because the Constitution is often used as an excuse to justify these practices. While on one hand practices like Roza and Namaaz are protected by the Constitution, it makes no mention of marriage-related issues like divorce.
While the Quran guides you for everything, from business related to personal issues, it is impossible to understand why issues like divorce are quashed. If you are prepared to accept the Constitution then what is the problem with accepting the rights it provides as well? A woman has no rights to divorce as per the Quran. Hence, the argument that the issue in itself is addressed within the Sharia law is baseless. Which only begs the question that what exactly is the Constitution protecting here?
We need to understand that this has not been just a case, or a ruling, this is the women fighting for their rights in a male-dominated society. And it definitely does not help when all of your Islamic scholars are only half-bred. They learn certain aspects of Islam and stick to it. There are no comparative studies. Whether you talk to a Mufti, or Maulvi or an Alim, their arguments, more often than not, tend to be self-centered, and not universal. I think that is out of fear, because that may result in their shops closing down.
Coming to the Uniform Civil Code, it is crucial to remind ourselves that even Islam calls for a universal law for people regardless of their religion or caste. Upon that, if there exists a uniform criminal law, then why not the same for a civil one. Part of the reason there I believe is because the criminal law was introduced by the British. After Independence, India became secular, and laws like the Sharia, successfully bargained for its existence, even in the modern world. I think it is the very character of secularism of our country that the people protecting Sharia law exploit. But I see the Supreme Court is very serious about bringing in change.
The All India Muslim Personal Law Board (AIMPLB) runs its own court which means they decide civil issues. The fact that they have their own courts, is reason enough to call for a uniform civil code, which is not only gender-just but also unbiased across religions and cultures. These organisations do nothing but only exploit and pressurise the govt.
I must also mention the role of the media here. Social media has changed so many things in our fight for justice. Previously, getting our voice to the people was so difficult. Even today, not a lot of people read newspapers or watch the television for news. Social media is where everything is happening. And it has to a great extent championed our cause as well, and brought us support, not only at a national level, but international as well. I can only be thankful that such means now exist, which may eventually speed up this slow process. Because I'm convinced that it will happen. This ruling is only an indicator and when the Supreme Court passes its judgement, I'm sure it will be in the favour of banning triple-talaq, polygamy and whole host of other issues that we are petitioning for at once.
The author is the president of Rashtrawadi Muslim Mahila Sangh
As told to Manik Sharma

Find latest and upcoming tech gadgets online on Tech2 Gadgets. Get technology news, gadgets reviews & ratings. Popular gadgets including laptop, tablet and mobile specifications, features, prices, comparison.
India
The politics of procession is an oft-repeated diatribe that becomes a convenient excuse to tarnish a certain community. However, what often gets buried under the reams of such atrocious literature is the fact that communalism does not express itself via politics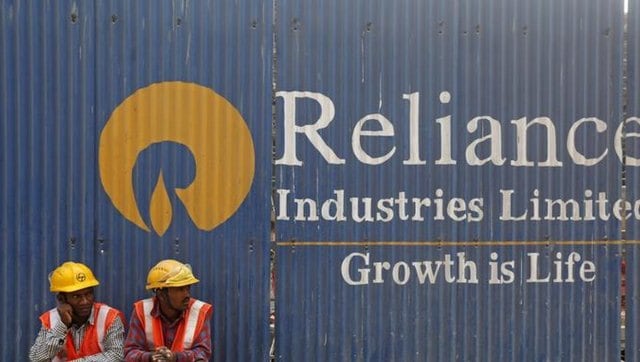 Business
It is the ingenuity and the resourcefulness of Indian entrepreneurs as well as family businesses that hauled us out of that era of scarcity and want.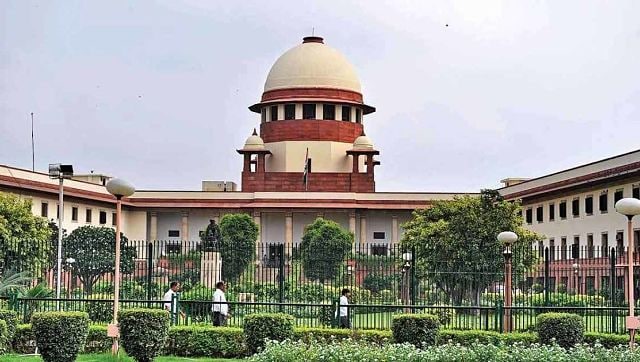 India
The apex court's decision came in response to a bunch of petitions which challenged the validity of the laws which regulate religious conversions due to inter-faith marriages