All you need to know about Bharat Ratna awardee CNR Rao
Rao is an eminent scientist and a well recognised international authority on solid state and materials chemistry.
The government has decided to confer the country's highest civilian honour to Indian chemist CNR Rao along with cricketer Sachin Tendulkar.
While there is hardly anything to tell more on who Tendulkar is, here is all you need to know about Rao who is an eminent scientist.
Rao's colleagues regard him as India's Mr or Dr Science, who has won all possible international awards in his field other than the Nobel Prize, notes Economic Times.
On Sunday, Rao called polticians "idiots" for giving scientists "so little".
Addressing a press conference a day after the award was announced, Rao, who is the chairman of the prime minister's scientific advisory council, stressed the need for providing more resources for research. "Why the hell have these idiots (politicians) given so little to us despite what we have done. For the money that the government has given us we have done much more," he said.
He later, tried to do some damage control by saying that he had made the statement 'casually' and did not 'mean to be harsh'.
* Rao is an eminent scientist and a well recognised international authority on solid state and materials chemistry.
* He is currently the Head of the Scientific Advisory Council to the Prime Minister of India.
* He has published over 1,400 research papers and 45 books.
* Rao's contributions to solid state and materials chemistry have been recognized by most major scientific academies around the world through conferment of memberships and fellowships.
* He has been honoured with several national and international awards.
* Rao was awarded Hughes Medal by the Royal Society in 2000, and he was first recipient of the India Science Award in 2004.
* Some of the major areas of his research are transition metal oxide systems, (new synthesis and novel structures, metal-insulator transitions, CMR materials, superconductivity, multiferroics etc), hybrid materials and nanomaterials including nanotubes and graphene.
* Rao's current passion is graphene, the new wonder material, and artificial photosynthesis. He wakes up at 4:30 am and is in his lab by 8:30 am and works till 4:30 pm. "I do not let anything interrupt me," he told Economic Times in an interview. This schedule still goes on six days a week, and on Sunday till early afternoon.
Find latest and upcoming tech gadgets online on Tech2 Gadgets. Get technology news, gadgets reviews & ratings. Popular gadgets including laptop, tablet and mobile specifications, features, prices, comparison.
First Cricket News
Nothing could have been more befitting as the Centre decided to declare the Bharat Ratna for Tendulkar, hours after he called it a day from international cricket.
India
Stating that Rao, awarded the Bharat Ratna last week, was elected by CAS at its General Assembly held on 4 November.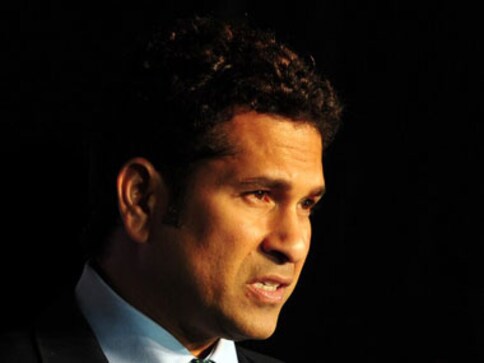 India
When the PIL by advocate Kanakasabai came up for admission, First Bench comprising Chief Justice R K Agrawal and Justice M Sathyanarayanan adjourned it to 2 December.