Al-Qaeda to launch operations in Kashmir; former Hizbul commander Zakir Musa to head outfit
Al-Qaeda's propaganda channel on Thursday announced on social media that Zakir Musa, former commander of Hizbul Mujahideen, will head the Kashmir operations of the terror outfit.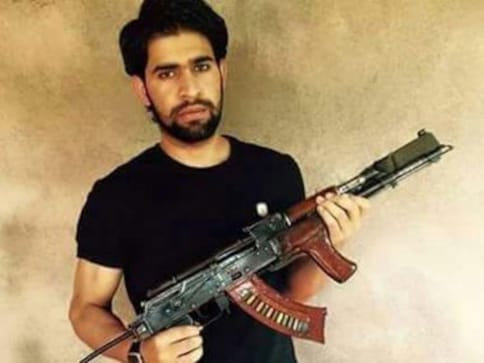 Al-Qaeda's propaganda channel on Thursday announced on social media that Zakir Musa, former commander of Hizbul Mujahideen, will head Kashmir-based operations of the terror outfit, according to The Guardian.
News18 reported that a statement released by Al-Qaeda's online propaganda channel, the Global Islamic Media Front, said, "After the heroic martyrdom of mujahid Burhan Wani, the Jihad in Kashmir has entered a stage of awakening, as the Muslim Nation of Kashmir is committed to carry the flag of Jihad... for this goal, a new movement of Jihad has been founded by the companions of martyr Burhan Wani under the leadership of mujahid Zakir Musa."
The announcement of Zakir Musa as the head of the terror group marks the entry of Al-Qaeda into Indian territory. Despite Al-Qaeda chief Zayman al Zawahiri's declaration of setting up operations in 2014, the group did not garner enough support to officially set up a base.
The announcement comes after Zakir Musa quit the Hizbul Mujahideen in May after differences with the group.
In an audio clip, Musa had threatened to behead Hurriyat leaders for terming the Kashmir struggle as a political movement. He had also demanded the creation of an Islamic state and said that once freedom was achieved, the fight would be against those who pushed for a secular state.
He showed his support for the creation of a state that would enforce Sharia law. The group's top leadership did not support his statement, which lead to him quitting the Hizbul Mujahideen.
In a statement, Hizbul spokesman Saleem Hashmi, said that Musa's comments were not acceptable and the outfit had nothing to do with it. "This is the personal opinion of Zakir Musa. The resistance leadership and Kashmiri people were taking the movement ahead through united efforts. In these circumstances, any provocative statement or step could prove deadly for the movement," said Hashmi.
Around the same time, the Al-Qaeda had released a 20-page 'Code of Conduct' for its fighters which had several references to Kashmir, The Economic Times reported. This could have hinted at further expanding operations in the Valley.
Interestingly, Hizbul Mujahideen commander Syed Salahuddin, who is based in Pakistan, released a video statement on Wednesday urging Kashmiris "not to join any global jihadi movement", reported IANS.
"Some of our friends are playing in the hands of our enemy and trying to create divide between people and their leadership. Our movement is an indigenous movement. The freedom movement of Jammu and Kashmir has no worldwide agenda, no links with organisations like Islamic State or Al-Qaeda.
"Such organisations have no role in Kashmir," Salahuddin said in a five-minute video clip.
With inputs from IANS
Opinion
As a media outlet that has hired journalists mostly from the West, Al-Jazeera is the heady cocktail of the white supremacist syndrome and the Middle Eastern complex vis-à-vis India
Opinion
If Nadav Lapid is really part of a larger Left-wing 'conspiracy', he has only scored a self-goal by allowing the now politically dominant 'right wing' to strike back all guns blazing
India
Soon after the state was converted into a Union Territory in 2019, the guaranteed life-term perks to all former chief ministers of Jammu and Kashmir were also withdrawn