Ahead of Modi's US visit, White House says its nature of ties with India and Pakistan are different
White House has said that the Trump administration's priorities and the nature of relationship with the two countries were different.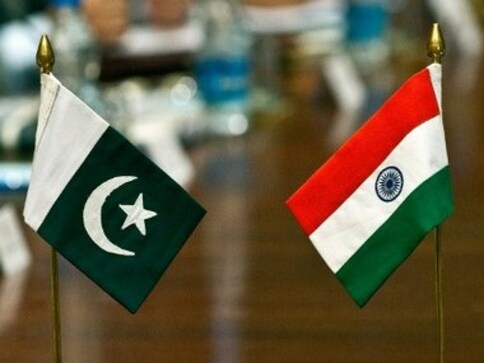 Washington: Asserting that the US' ties with India and Pakistan were not a 'zero-sum game', the White House has said that the Trump administration's priorities and the nature of relationship with the two countries were different.
"We seek to have an effective partnership with each country. With India, we're building that strategic partnership. We see India's role and influence growing. We like to encourage that trend. So, we're looking for ways to cooperate on our mutual interests," a senior administration official told reporters at a news conference in Washington.
"With Pakistan, we seek to have a productive partnership working together. But frankly, the priorities are different, and the nature of the relationships are different. So, I think that we would like to move forward with both countries.
"We realise that the pace and scope of that relationship is going to be different in each case," the official, who spoke on condition of anonymity said in response to a question on concerns in Pakistan with regard to increasing ties with India.
Relationship with India and Pakistan is not a zero-sum game, he said.
"I want to make the point here that US relationships with India and Pakistan really stand on their own merits and terms. We don't see a zero-sum relationship when it comes to the US relationship with Pakistan and the US relationship with India."
"We're certainly eager to deepen the strategic partnership with India," he said.
"We are also interested in continuing our cooperation with Pakistan," the official said, adding that the US is concerned about tensions between India and Pakistan.
He said the US would like to see the normalisation of relations between the two countries.
"We believe it's in both countries' interests. It's in the interests of the region, and even the globe, given that they're both nuclear-weapon powers," the official said.
"But we very much encourage India and Pakistan to engage in a direct bilateral dialogue aimed at reducing those tensions," the official said while denying reports that sale of high-tech defence items to India would have any adverse impact on Pakistan.
"The US also has a defence partnership with Pakistan. We do cooperate with Pakistan on some security and defence and counter terrorism issues. So again, we don't see this as a zero-sum game," the official said.
"We see this as the US and India have mutual security interests that they want to advance, and we believe that the defence sales that are being discussed will help advance those. It is not about Pakistan."
"The defence deals — we do take into account the regional situation. We very much want to avoid a situation that escalates tensions between the two," he said.
"So these issues are taken into account. But some of the defence systems that we're talking about we don't believe impact Pakistan. They may be different systems than we are transferring to Pakistan, but we don't believe they represent a threat to Pakistan," said the White House official.
Meanwhile, a senior Trump official yesterday said that India and the US have a common objective in Afghanistan, and the two countries could increase their cooperation to enhance the Afghan economy.
"India has played a positive role in Afghanistan, the US believes. They have pledged over USD 3 billion in assistance to Afghanistan. The Afghans appreciate the kind of support and assistance that the Indians have provided — I'm not just talking about the government, I'm talking about the population," the official told reporters.
"When they've done polling, there's a very positive feeling toward India and the kind of assistance — they've assisted in the education sector, the health sector. They built the parliament building. They support democracy, democratic development there," he said, listing out the developmental activities by India in the war-torn country.
"So I think this administration's opinion is that India has played a helpful role in Afghanistan in helping to stabilise that country, helping to strengthen the government in its fight against the Taliban insurgency.
"That's the kind of role that the US would like to encourage and perhaps maybe even cooperate in terms of development projects," the official said on condition of anonymity.
As such, "this is an area that the two can increase their coordination and their consultation," the official said.
"Of course, the US has major assistance programs to Afghanistan as well. So I think this is an area where I think they can expand that dialogue on what they can do to help the economy, help Afghanistan become more self-sufficiently financially.
"Ultimately, that's the ultimate goal," the White House official said.
"We have that mutual goal, and you'll see more consultations on that moving forward," he added.
The Trump Administration is currently doing a review of its Afghan policy.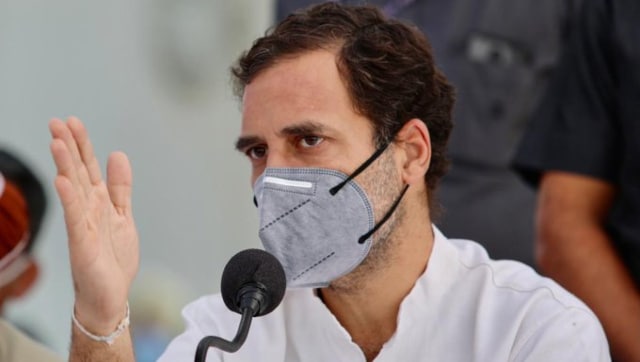 India
The former Congress president also shared a video on Twitter highlighting the alleged slow vaccination rate and media reports where people were not getting vaccines
India
Modi noted that on the coming 15 August, India will enter its 75th year of Independence and highlighted that Amrit Mahotsav is being celebrated throughout the country to mark that year
India
Prime Minister Narendra Modi in his address to the nation on last Independence Day had announced that a new university would be established in Ladakh