Agrarian distress in Maharashtra will continue until pricing policy is sorted, credit raising systems fixed
Within two weeks of the budget, Maharashtra has endured devastating hailstorms and unseasonal rains, rupturing close to 2 lakh hectares of farmland.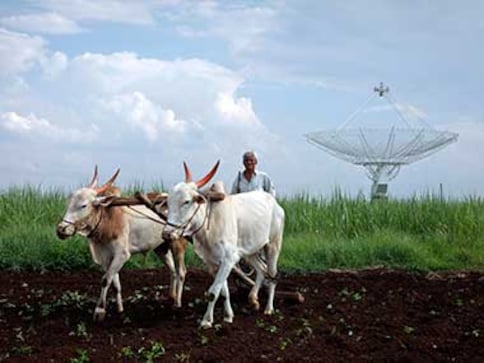 During a Twitter spat with BJP spokesperson GVL Narsimha Rao, Swaraj Abhiyan founder Yogendra Yadav shared a chart to clinch his argument. Rao had been claiming the government has fulfilled its promise of providing adequate Minimum Support Prices (MSP) to the crops. However, the chart shared by Yadav juxtaposed the prices under UPA-2 and the current BJP government, which clearly showed the prices of all the main crops, except safflower and tur, have dwindled considerably after Narendra Modi came to power in 2014. The spat had happened just before Finance Minister Arun Jaitley delivered his "pro-farmer" budget, which was, at best, a decent attempt at circumlocution.
One doesn't have to spend days in the farmland to understand the claims made in the budget were humbug. A few minutes on the internet can give a basic idea of the economic quagmire of farmers. Commission of Agricultural Costs and Prices releases reports of its price policy every year, comparing the MSPs with the production cost of different crops. The latest one of 2017-18 pegs the cost of production of jowar, for example, at Rs 2,089 per quintal. The MSP, though, was Rs 1,700. Most of the major crops indicate similar mismatch between investments and returns, or leave little scope for profit.
Within two weeks of the budget, Maharashtra has endured devastating hailstorms and unseasonal rains, rupturing close to 2 lakh hectares of farmland, killing over 500 birds in the process. The state has asked the Centre for Rs 200 crore to compensate farmers.
While losses caused by hailstorms are severe, one must not lose sight of the fact that it has come on top of the agrarian distress. We have the tendency to blame natural calamities in a manner that they seem to be the sole reason behind agrarian distress, thereby absolving the ones in power for perpetuating a policy paralysis that is the root cause of it.
The erratic weather is beyond our control. But to ensure a half-decent loan waiver is not.
Chief Minister Devendra Fadnavis promised a historic loan waiver in June last year. But it turned out to be historic in terms of the caveats it accompanied. Only 56 lakh farmers managed to apply for it, while it was supposed to provide relief to 90 lakh. The upper limit of Rs 1.5 lakh for the waiver ensured that the ones who needed relief the most were left out of it. On top of it, not even 50 percent of the waiver is through, even though we are in February 2018.
Having said that, loan waivers can only provide temporary relief. The then NCP-Congress government waived off farm loans in 2008-09, but we managed to be back to square one within 9 years. The circle of debt and demands for waivers will continue until the pricing policy is sorted and adequate credit raising systems are set up in economically backward regions.
The Reserve Bank of India's data exposes the skewed regional imbalance in banking. Marathwada, for example, which has been a hotbed of farmer suicides over the past decade, has eight districts with a population of 18 million, double that of Pune district's 9 million. However, the total advances given until March 2016 by commercial banks (nationalised and private) to Marathwada (Rs 45,795 crores) are less than one-third of the advances disbursed in Pune district (Rs 1,40, 643 crores). It highlights the reluctance of banks to give loans to economically unattractive regions; thereby industries allied with agriculture don't come up.
With commercial banks reluctant to invest and cooperative and rural banks in doldrums, farmers are forced to approach private moneylenders, who charge interest rates ranging from 3-7 percent per month, where even a supposedly manageable amount ends up digging a farmer's grave, perpetuating the indebtedness of farmers.
In all fairness, Fadnavis inherited the farm crisis that mushroomed under the previous 15 years of Congress-NCP rule. However, he hasn't done anything to reverse it either. The prices have further fallen, and he managed to intensify the anger by delivering a joke of a loan waiver. He even enforced the beef ban, without realising how central the cow is to rural economy and farmers.
In April last year, I spent an entire day at the cattle camp in the outskirts of Aurangabad, where farmers helplessly stood in baking hot sun and waited for someone to buy their livestock. Traditionally, farmers would use their animals as insurance. A wedding or a medical emergency? Sell a bull and raise a quick buck. That option is now gone. Not only the prices of bulls and bullocks have halved, but nobody is also willing to buy, knowing it would be difficult to get rid of them later.
In the current scenario, farmers are stuck with their livestock even after it gets unproductive in the farm. Not only do they have to spend on the maintenance of an old bovine, but they would also earlier sell it to a slaughterhouse and make some money. It has been a double whammy.
The increasing stress on agriculture would be causing stress to the chief minister in direct proportion. The BJP is largely seen as an urban party. Yet, in 2014, they dominated rural constituencies riding on farm anger. Modi had held a chai pe charcha in Amravati, where he had promised better prices, galvanising the sentiment. The BJP in Maharashtra enjoyed the wave as we had state elections immediately after general elections.
If the same sentiment can bring them to power, it can also strip them off it. Fadnavis became the first chief minister to preside over a farm strike, when farmers called a state-wide bandh to protest the falling prices in June 2017. Farmers are asking direct, policy-related questions now. They are no longer satisfied by a few extra tankers or a public water tap.
About two and half years back, I had travelled to Beed's Gangamasra village, which had threatened to commit mass suicide due to neglect of the government. It was the year of a horrible drought. Minister Pankaja Munde, upon learning of the threat, immediately paid a visit. The entourage entered the village, and about 25-30 farmers gathered in front of her. In an emotional appeal, she told farmers not to think along those lines. In an attempt to pacify them, she assured the state government is doing everything it can to alleviate the crisis. When she finished, a farmer coldly looked at her and asked, "When will you enforce the Swaminathan Commission?" She fumbled for words, and left without answering the question.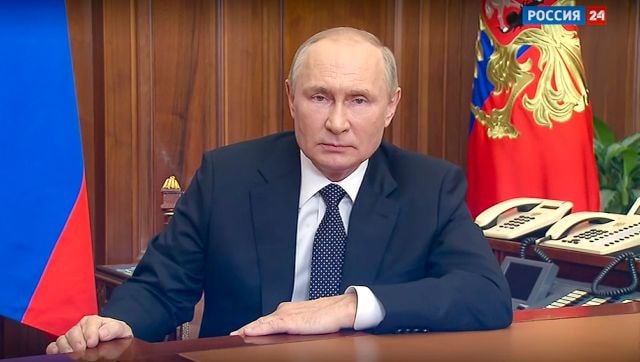 Explainers
Vladimir Putin on Wednesday, ordering Russia's first military mobilisation since World War Two, warned Moscow would respond with the might of all its vast arsenal if the West continued its 'nuclear blackmail'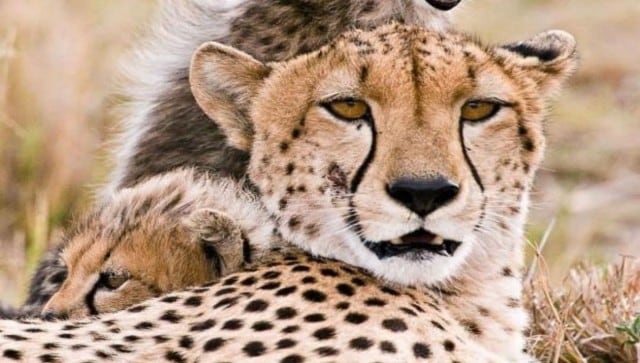 Explainers
Some say the presence of leopards in Kuno National Park could pose a problem for the big cats, while others point to reports of camera traps being removed and remain wary of poaching. But authorities say these lines of thinking miss the big picture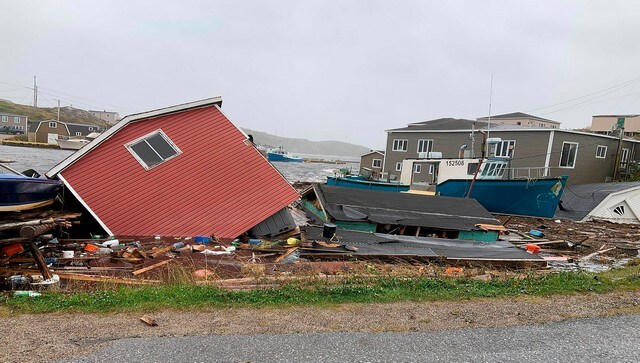 Explainers
Once a storm reaches maximum sustained winds of 119 kmph or higher, it is classified as a hurricane, typhoon, or tropical cyclone. However, the moniker given to it depends on its location