After Uri, India should expeditiously set up the central counter-terrorism body
Responding to Uri and Pakistan's cross-border terrorism machination and preventing another attack also means strengthening our internal defences.
'Hot pursuit' in Pakistani territory.
Special Forces operations to target Hafiz Saeed and Masood Azhar.
Cancel Indus Water Treaty with Pakistan.
'Name and shame' Pakistan at the United Nations.
Threaten Pakistani actors working in Bollywood to leave India or face the consequences.
Since the 18 September Uri terrorist attack, the Indian government and citizens have debated a lot of options including the one listed above, so Pakistan is taught a lesson and it or the elements based there do not commit another cross-border terrorist attack. Amidst all this, what most have forgotten is that responding to Pakistan's cross-border terrorism machination and preventing another attack also means strengthening our internal defences and plugging our vulnerabilities which make these attacks possible.
This is not to belittle the efforts of our security forces to neutralise the terrorist designs and admittedly, it is a difficult task to put a lid on all terrorist activities. But let's face it. Despite facing the scourge of terrorism for more than two decades, our security agencies' efforts to counter terrorism lack the required punch. In the absence of a sound national counter-terrorism strategy and political willingness to create an empowered central counter-terrorism agency, our counter terrorism apparatus has simply not been able to get its act together, despite its best intentions.
If one looks at the major terror attacks in the last two years — Hiranagar of September 2013, Samba of March 2014, Kathua of March 2015, Gurdaspur of July 2015, Pathankot in January this year and now Uri — it is not difficult to summarise that it is our collective failure to prevent these attacks despite the surprising similarity in the terrorists' modus operandi and availability of prior intelligence on likely terrorist attack, if not precise information about the impending attack, which is rare to begin with.
Mind it. If we don't act on plugging our weaknesses — border management, perimeter security of our vital military installations and inter-agency co-ordination — then we are making ourselves vulnerable to repeated attacks of such nature. Like a man-eating tiger, terrorists and their handlers based in Pakistan have seen our vulnerabilities, which they will keep exploiting till we act on plugging those.
Since the Mumbai attacks of 2008, surely India has initiated reforms and restructuring of its security and intelligence apparatus — establishing regional NSG commando hubs, evolving inter-agency coordination, beefing up coastal security, creating the National Investigation Agency and installing mass-surveillance systems (on the lines of United States National Security Agency's PRISM programme) to name a few. But it is equally true that in the absence of a central counter-terrorism agency, which has a legal basis, can launch counter-terrorism operations in states, and can collate and analyse the terrorism-related data (connecting the dots), all these efforts will prove to be partially effective.
Consider the present scenario about all the three above-mentioned features of a central counter-terrorism body, which itself will present a case for the creation of such a body.
1. The agency given the task of counter-terrorism — the Intelligence Bureau (IB) has no legal character. What it means is that the IB can capture terrorists and terror suspects but can't present them in any court since the courts don't recognise the premier security agency. This then forces the agency to do extra-judicial interrogation and then hand over the suspects to the state police forces.
2. At present, any counter-terrorism-related operation is launched by IB in co-ordination with the state police forces, which are expected to work in unison with the central security agencies. But most of the times, the bureaucratic politics and equations between the central and the state government determines the tone of the operation.
3. India doesn't have a dedicated intelligence analysts' cadre. Intelligence gathering and putting two facts together is taken as synonymous to analysis. There is no proper intelligence analysis training, as a result of which much sub-standard and uncorroborated information makes its way through the system to the highest ranks of the policy makers.
It is surprising that many of the informed Indians, when they talk of giving a response to the terrorists like the United States or Israel do, forget about the fact that these two countries have put in place a strong counter-terrorism structure domestically with even stronger laws.
It's time India does the same.
First Cricket News
Pace bowlers Muhammad Abbas and Naseem Shah have also won back spots in the Test squad that will play two games against the West Indies in Jamaica.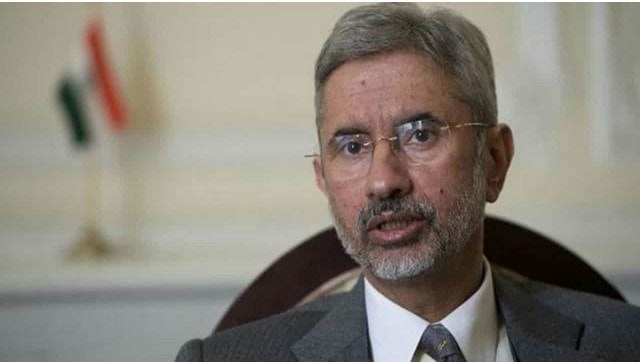 World
It is possible that the political leadership in India may find it difficult to back a terrorist organization associated with that humiliating incident without making itself vulnerable to political attacks that may even find resonance with citizens.
First Cricket News
The announcement has put to rest the speculation in recent days that the PSL was going to be moved to Sharjah. Twenty matches remain to played in the PSL.