After talks with govt fail, RSRTC employees call for one day strike; Over 4,500 buses to remain off roads in Rajasthan
After talks with Transport minister Yunus Khan failed, the employees of Rajasthan State Road Transport Corporation (RSRTC) have called for a one day strike.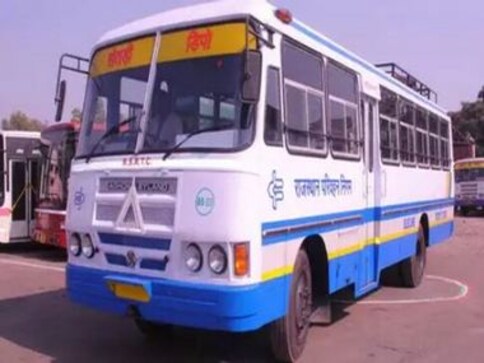 Jaipur: Over 4, 500 buses remained off the roads in Rajasthan on Monday as state transport corporation employees went on a strike over various demands, including implementation of the seventh pay panel's recommendations.
Unions have called for a one-day strike, but it can be extended, Rajasthan Roadways Workers' Union, general secretary, Kishan Singh Rathore, told PTI. "There are 4,716 buses with the Rajasthan State Road Transport Corporation (RSRTC). This includes nearly 1,000 buses that are on contract, and most of them are not operating. This one-day call may be extended," he said.
Rathore said the unions held a meeting with Transport Minister Yunus Khan on Sunday, but it failed and the strike began at midnight.  "Our main demands are that our salary should be as per the 7th Pay Commission's recommendations, there must be new recruitment in the corporation and new buses be purchased," he said.
Commuters across Rajasthan faced hardship due to the strike.
Rathore claimed that about 10 lakh people use RSRTC buses everyday.
Politics
On Monday, when Rajasthan Sports Minister Ashok Chandna was reading a message from Chief Minister Ashok Gehlot, he was heckled by people gathered there. They also raised 'Sachin Pilot zindabad' slogans during his address
Sports
According to police, earlier this month Radhyashyam Meena, a labourer, had approached his ward councilor Hariom Suman for a document required by his daughter in her school. The councilor allegedly did not help him which led to scuffle between the two
India
A Dalit man was allegedly beaten up with iron rods and sticks by a group of men for drinking water from a pot meant for people from upper castes in Rajasthan's Jaisalmer district.