After Sangeet Som's Taj Mahal remark, SP's Azam Khan calls Rashtrapati Bhawan a symbol of slavery
The controversy over historical monuments saw another development as controversial SP leader Azam Khan said that the President's house is a sign of slavery.
The controversy over historical monuments in India saw another player enter the fray as controversial Samajwadi Party leader Azam Khan said that the President's house is a sign of slavery. He further added that not destroying such a symbol is a sign of political impotency.
President's house is a sign of slavery. Not destroying signs of slavery is political impotency: Azam Khan, Samajwadi Party pic.twitter.com/T9ft3wz96j

— News18 (@CNNnews18) October 17, 2017
Khan's comments come a day after BJP MLA Sangeet Som declared on Monday that the Taj Mahal was a "blot on India culture". Som added that the monument was built by 'traitors.'
Without mentioning Som's name, Khan said, "I am not responding to the man who made this statement, because people who have slaughter houses running have no right to give any suggestions", reported ABP News. He further added that not only Taj Mahal, even "Parliament house, President house, Qutub Minar, Red Fort, Agra Fort should be demolished for all these are signs of slavery".
The MLA from Sardhana in Uttar Pradesh's Meerut, Som, referred to the recent removal of Taj Mahal from the Uttar Pradesh tourism booklet and said, "Many people were disappointed that the Taj Mahal was removed from Uttar Pradesh tourism booklet. What history are we talking about? The creator of Taj Mahal (Shahjahan) imprisoned his father. He wanted to wipe out Hindus. If these people are part of our history, then it is very sad and we will change this history", reported CNN-News18.
(Som apparently thinks Shahjahan imprisoned his father. It was Shahjahan who was imprisoned by his son Aurangzeb. — Ed)
The BJP for its part described the Muslim rule in India as "barbaric and a period of incomparable intolerance", while asserting that its members can hold any opinion they want on specific monuments. Asked about the BJP's stand on Som's comments, party spokesperson GVL Narasimha Rao said the party does not have any view on specific monuments and its members can hold whatever opinion they have.
"But as far as the Muslim, Mughal rule in this country is concerned, that period can only be described as exploitative, barbaric and a period of incomparable intolerance which harmed Indian civilisation and traditions immensely," he told PTI.
In October, Taj Mahal, one of the Seven Wonders of the World and a UNESCO World Heritage site, had failed to feature in Uttar Pradesh's  recent tourism booklet namely 'Uttar Pradesh Paryatan-Apaar Sambhavnayen' . The booklet was released to mark six months of Yogi Adityanath's government.
Opposition leaders such as Samajwadi Party chief Akhilesh Yadav and Congress vice-president Rahul Gandhi had criticised the move. In June 2017, the Uttar Pradesh chief minister had said that  Ramayana and Bhagwad Gita represent the Indian culture and not the Taj Mahal, according to News18.
Politics
Addressing the foundation day of the All India Mahila Congress, Gandhi said that the ideology of the Congress was completely opposite of the BJP-RSS and only one of the two ideologies can rule the country.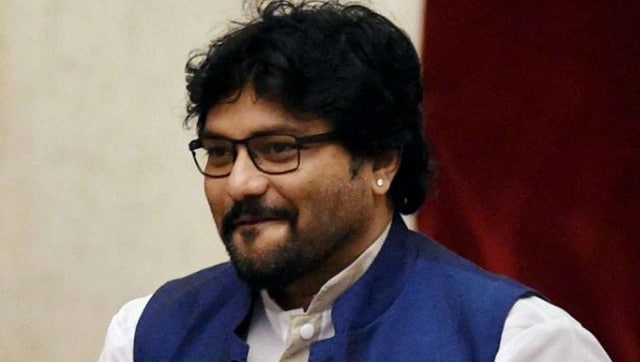 India
Supriyo, who joined the Trinamool Congress last week, said that his view on the matter may not have been liked by the BJP's top brass.
India
She claimed that it is not Hindus but the democracy and India which are in danger under the BJP rule