After Rewari, Haryana witnesses another protest by girl students demanding better education facilities
Days after girl students in Haryana went on hunger strike demanding upgradation of their school, girls in another village of the district held a protest with a similar demand
Rewari: Days after girl students in Haryana went on hunger strike demanding upgradation of their school, girls in another village of the district on Saturday held a protest with a similar demand.
The protest took place in Rajgarh village where girl students locked the gates of the government high school seeking upgradation of the school up to the senior secondary level.
Earlier this week, girl students of government high school at Gothra Tappa Dahina village had observed hunger strike for a week with similar demand following which the state government accorded the status of senior secondary to their school.
"We have been raising the issue of upgradation of the school for past three years. Local political leaders have several times made promises to get the school upgraded but nothing has been done in this respect causing resentment among the villagers," said the father of a schoolgirl.
Anjali, one of the protesting girls, questioned the state government saying, "How can daughters study when there was no government school up to at senior secondary level in their village."
The government should immediately upgrade the school if it really wanted to teach girls, she added.
The protesters said the village girls had to go to Balawas Jat village, located around 8 km away from here, for post-matric education and they always feared eve-teasing and molestation by boys of other villages while travelling to the school.
SDM Khushal Kataria along with education officers reached the school on getting information about the dharna but failed to persuade the schoolgirls to end the protest.
Kataria said he had apprised higher authorities of the situation. Now, the final call was to be taken by them in this regard, he added.
Dharmbir Balrodia, District Education Officer (DEO), said they had already sent the proposal to higher authorities for upgradation of the school.
"Since the school does not fulfil essential conditions for the senior secondary level hence the proposal is pending with the authority," he added.
India
The lockdown was extended till 24 May in Haryana and Jammu and Kashmir, while the Punjab government extended the restrictions till 31 May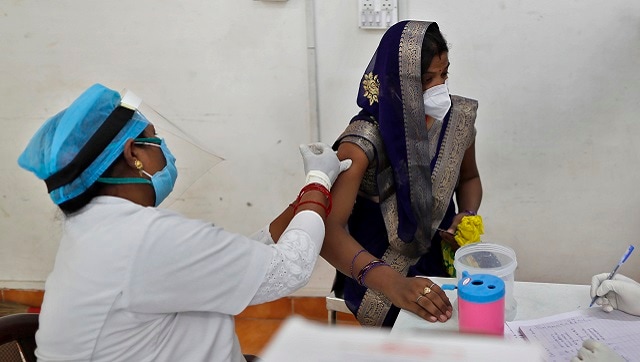 India
Coronavirus LIVE Updates: 'Amid growing demand, Chief Minister Amarinder Singh appealed to the Centre for more oxygen tankers. The state currently has only 15 tankers which are not enough to handle the increasing demand,' Punjab CMO said
Sports
With Tokyo and other areas already under emergency orders until the end of May, three more regions - including northern Hokkaido, which will host the Olympic marathon - are set to join them.