After Raya Sarkar's list on sexual assault, another list naming students and academics emerges online
Following Raya Sarkar's list of Indian academics accused of sexual harassment, a second list surfaced on Facebook under the name Malati Kumari on Wednesday.
Following Raya Sarkar's list of Indian academics accused of sexual harassment, a second list surfaced on Facebook under the name Malati Kumari on Wednesday.
The Facebook post, which was later deleted, named 23 academics and students, giving details of their names, place, educational institution they're from, and number of sexual assaults they are accused of. In the post, Malati Kumari wrote that following the list compiled by Raya Sarkar, her peers began talking and connecting with sexual assault survivors in "academia and activist-circles".
Kumari wrote: "A Pandora's box opened. A solidarity and trust to share long-kept-secrets developed in a very close circle. But we also felt that the problem of Sexual harassment/predatory behavior seems so pervasive, so layered, so related to position of power that to express it openly becomes highly difficult. Particularly so, when the harasser appears as a 'Messiah for the oppressed'."
Those who came forward with the list described themselves as Dalit-Bahujan where "many of the survivors have come from small towns/villages/marginalized communities to these big university and urban spaces with lot of hopes."
The post goes on to say that their abusers were people they idolised and admired immensely and that they "are persons with enormous network and connections in academia, political circles, media, university administration or even in the anti-sexual harassment committee (in case of JNU)" with the "past experience shows that identity of the complainant never remains secret."
It also stated that the assault experience corroded the victims' confidence that world will believe them and said they "had no other option than to put up the names of the harassers in this manner."
This second list, however, contains names of students studying in these educational institutions as well, while Raya Sarkar's list included only academicians who allegedly assaulted students.
Kumari further stated they are trying to seek legal action against those on the list as well.
Following the post's deletion, Inji Pennu, whose Facebook profile says she is a journalist at Global Voices Online, shared a clarification from Malati Kumari about the earlier post. In it, Kumari said, "We are also caught unawares and alarmed by the irresponsible handling of this immensely serious issue by many, including 'the list' being put to use for settling scores and all kinds of casual vindictive purposes, which we never meant it to be." This indicates a certain irresponsibility on behalf of Kumari for posting the list without verifying it thoroughly. When Raya Sarkar had released her list, Kafila had published a statement condemning it for naming people without any context or explanation. This is similar to what Kumari's list does as well.
Kumari wrote they did not want to be "egged on" and that they just wanted justice for the victims. "Hence, we don't want to proceed any further and we don't want any furtherance regarding the list in public domain (and that is why we have deleted the Facebook profile on 2nd November)," read the post.
Firstpost has reached out to Inji Pennu for further clarification on the issue but is yet to receive a reply. This article will be updated with her responses when she does.
News & Analysis
Here's a look at how countries have gone about getting big tech to pay up for news content.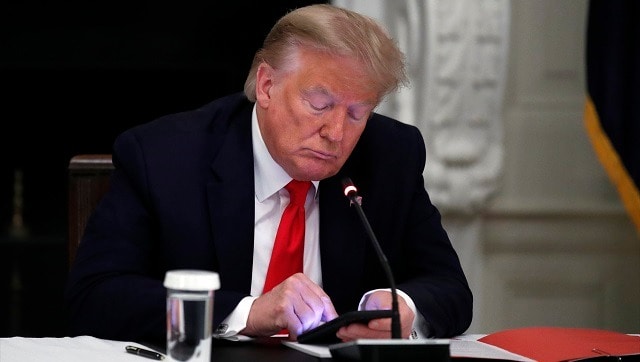 World
"At the end of this period, we will look to experts to assess whether the risk to public safety has receded," Nick Clegg, Facebook's vice president of global affairs, wrote in a blog post
News & Analysis
WhatsApp messaging will now allow users to send several types of messages, including allowing businesses to send alerts for product restock.