After Kaifiyat Express derailment, here is a look at major train accidents under Suresh Prabhu's tenure
After the derailment of Kaifiyat Express near Auraiya district in Uttar Pradesh on Wednesday, railway minister Suresh Prabhu took 'moral responsibility' for the same.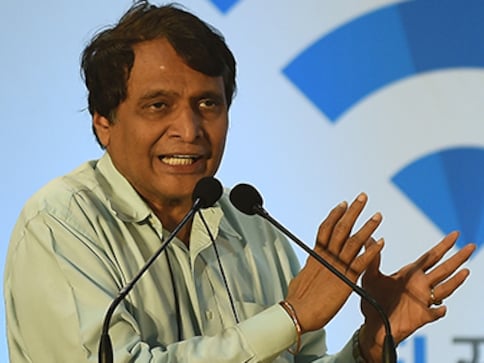 After the derailment of Kaifiyat Express near Auraiya district in Uttar Pradesh on Wednesday, railway minister Suresh Prabhu took 'moral responsibility' for the same, and offered to resign. Even though Prime Minister Narendra Modi rejected his resignation on Wednesday, Prabhu's tenure as the rail minister has been one marred with accidents.
Ten coaches of the Delhi-bound Kaifiyat Express derailed after the train was hit by a dumper causing injury to more than 70 passengers.
This was the second major derailment in the last five days after Utkal Express derailed near Khatauli in Uttar Pradesh's Muzaffarnagar district on Saturday. At least six people had died and several others were injured on Saturday, as per early reports.
According to a report in India Today, since Prabhu took over as railway minister in November 2014, there have been 347 accidents. That works out to be nearly 116 accidents per year (up to 23 August, 2017).
But data from the railway ministry seems to suggest that things have got much better for passengers over the past three years. There were 135 accidents in 2014-2015, 107 in 2015-2016 and 104 in 2016-17.
The ministry claims that accidents have been on the decline since safety measures, including updated technology, were put in place in 2014, but despite that, the railways, under Prabhu, has been in the news repeatedly for major accidents.
Hirakhand Express Tragedy
At least 34 passengers were killed and over 60 injured as the engine and nine coaches of the Jagdalpur-Bhubaneswar Hirakhand Express derailed in Vizianagaram district of Andhra Pradesh on 22 January 2017. Nine coaches — a luggage van, two general and four sleeper coaches, a second-cum-third AC coach, a third AC coach — and the engine derailed.
Indore-Patna Express derailment
On November 2016, 14 coaches of the Indore-Patna Express derailed near Pukhraya in Kanpur Dehat district killing over 100 passengers and injured 226, 76 of them seriously. The possible reason for the accident, which took place in the wee hours of 20 November 2016, was a rail fracture, but a recent report has revealed a possible connection to Pakistani spy agency, making the derailment look like a terrorist attack.
The Muri Express derailment
The Muri Express, on way to Jammu Tawi, derailed between Sirathu and Atsarai railway stations and one of its bogies overturned in November 2015. Two people, including a woman, were killed and nine injured in the accident.
Duronto Express derailment
At least two persons were killed and eight others injured when nine coaches of a Mumbai-bound train derailed near Kalburgi in Karnataka early on 12 September 2015
Kalka-Shimla derailment
Two persons died and at least five others were injured after a narrow gauge train derailed near Kalka on 12 September 2015.
Janata Express derailment
The engine and two coaches of the Dehradun-Varanasi Janata Express derailed near Bachrawan railway station in UP's Rae Bareli on 20 March, 2015, killing 38 and injuring more than 150. According to a news report, published by The Times of India, the locomotive driver apparently overshot the signal and as a result, the engine and two adjoining coaches derailed.
Bangalore City-Ernakulam Intercity Express derailment
Nine passengers were killed and 16 seriously injured when nine bogies of the Ernakulam-bound Express train from Bengaluru jumped off the track near Anekal on 13 February, 2015. Five men, three women and a nine-year-old were among those killed in the mishap. Soon after the accident, Prabhu said that a boulder fell on the track and the train hit it.
Kamayani Express and Janata Express derailment
The Kamayani Express and Janata Express both derailed near Harda in Madhya Pradesh near Machak river on 4 August 2015. The Kamayani Express was en route to Varanasi from Mumbai while the Janata Express was going from Jabalpur to Mumbai. The trains were running in opposite directions on adjoining tracks.
With inputs from agencies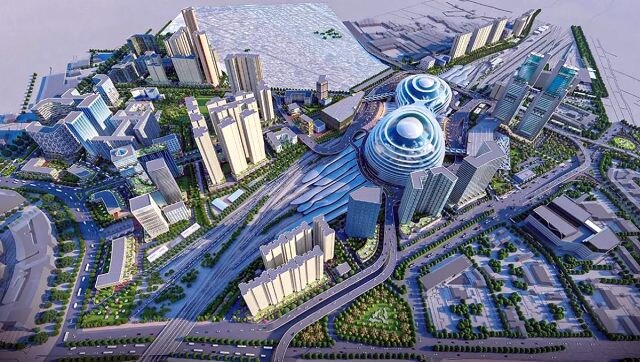 India
The Centre has approved plans to redesign three railway stations — New Delhi, Ahmedabad and Mumbai's Chhatrapati Shivaji Maharaj Terminus — at a cost of Rs 10,000 crore. The redesign of these stations will be in tune with the cityscape and will feature swanky features such as travelators and skywalk
India
The high-speed Vande Bharat train, connecting the capitals of Gujarat and Maharashtra, can operate at 160 kmph, around 16 seconds faster than its two predecessors. It will also provide passengers with a more comfortable journey