After 'I am not an Indian by birth' comment, Geelani calls for anti-India seminar in Srinagar
announced that he will be holding an anti-India seminar and Geelani has invited several separatist leaders, including from Sikhs groups, and Christian community representatives.
Hurriyat Conference leader Syed Ali Shah Geelani has done it again. The separatist leader announced that he will be holding an anti-India seminar and Geelani has invited several separatist leaders, including from Sikhs groups, and Christian community representatives.
Speaking to PTI on Tuesday, a spokesperson of the separatist amalgam, said, "Hurriyat Conference has decided to organise a seminar in Srinagar on 14 June in which people from different walks of life will express their views on the topic 'How to Resist the Indian State Fascism'.".
"The personalities who have been invited for the proposed seminar include Akali Dal leader Simranjit Singh Mann, Dal Khalsa leader Kanwarpal Singh, noted human rights activist Gautam Navlakha and representatives of the Christian community," the spokesman added.
He said it will be an important seminar in which prominent scholars, intellectuals, writers and "pro-freedom leaders" of Kashmir would also participate.
"Terming the communal and fascist agendas of the new Indian government as deadly, Chairman All Parties Hurriyat Conference Syed Ali Geelani cautioned that if this nuisance is not collectively countered, besides Kashmiris, the existence and the identity of all the minorities of India will be in acute danger and their future will be very bleak. He said that the communal forces of India want to saffronize this entire region and want to implement their fanatic Hindutva policies here. And for this purpose they are using their state power and are breaching all the moral and cultural boundaries. Geelani further said in his statement that besides in Kashmir, a public awareness campaign should be run in the whole of India to counter the dangerous and wicked agendas of the RSS and its allied parties so that the minorities can raise up to protect their existence, their identity and their religion."
The announcement comes days after Geelani told the media, "I am not by birth Indian. It is a compulsion." The Hurriyat leader was at a passport office in Srinagar and appeared there to declare himself an Indian while completing formalities for travel documents.
A Hurriyat spokesman had justified Geelani writing Indian in the nationality column saying "travelling on the Indian passport is a compulsion of every Kashmiri."
"Geelani too is compelled to complete the formalities in this regard," he added. The Centre had slammed Geelani and said that the Indian government will not tolerate any "separatist jargon."
The issue of granting passport to Geelani had sparked a political debate with ruling BJP opposing it saying that he should declare his nationality as Indian and apologise for his anti-national activities.
Earlier in April, Geelani arrived to a rousing reception in Srinagar, after spending over three months in Delhi. He was taken from the airport to his Hyderpora residence in a procession led by Masarat Alam.
After Geelani's speech, a large section of the youth raised slogans in favour of Alam, asking him to take the stage. Alam then raised the slogan, "Kashmir banega". As the youth responded with cries of "Pakistan", Alam shouted, "Jeevay, Jeevay Pakistan (long live Pakistan)".
PTI had quoted Masarat Alam as telling mediapersons that he was not indulging in unlawful activities. "We are only promoting the aspirations of the people of Kashmir. Look at their enthusiasm," he was quoted as saying.
The Jammu and Kashmir Police had filed a case against them under Unlawful Activities (Prevention) Act for "provocative activities and hoisting of Pakistani flags".
Geelani is known to organise anti-India rallies and events, and waving of Pakistani flags has become a routine at political events attended by him. The Hurriyat leader's actions have put Jammu and Kashmir Chief Minister Mufti Mohammad Sayeed in a spot over and over again.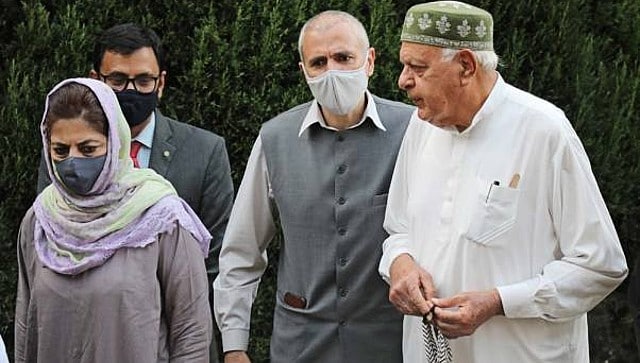 India
The meeting, which is the first such exercise since abrogation of Article 370 in August 2019, is likely to be chaired by Prime Minister Narendra Modi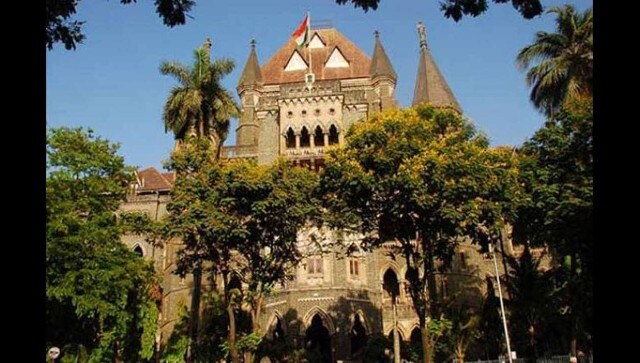 India
The court was hearing a PIL seeking door-to-door vaccination for senior citizens above the age of 75 and persons who are specially-abled, wheelchair-bound or bedridden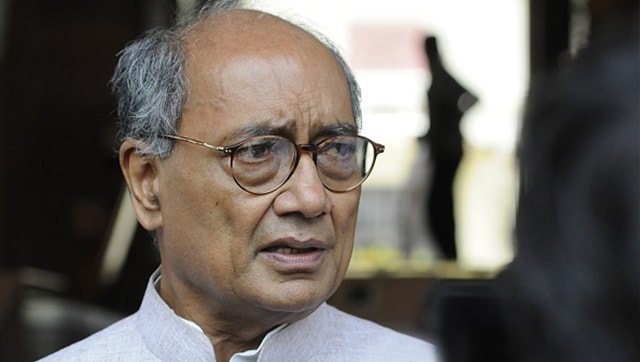 India
Singh, who was speaking on the Clubhouse app, allegedly said that the Congress will consider restoring the region's special status if it comes to power in the UT