After Cambridge Analytica whistleblower says Congress hired them for elections, BJP seeks apology from Rahul Gandhi
The BJP on Tuesday cited a Cambridge Analytica whistleblower's deposition to claim that the controversial data firm had worked for the Congress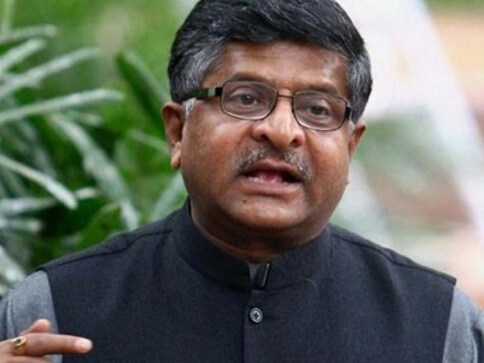 New Delhi:  The BJP on Tuesday cited a Cambridge Analytica whistleblower's deposition to claim that the controversial data firm had worked for the Congress and demanded an apology from its president Rahul Gandhi, saying he stood "exposed".
Christopher Wylie, a former Analytica employee turned whistleblower, in a deposition before the House of Commons Digital, Culture, Media and Sport Committee in London said the company had worked extensively in India and believed it was employed by the Congress.
"The whistleblower has publicly confirmed that the Congress was indeed their client. Rahul Gandhi had been trying to divert attention. Today, he stands exposed. The Congress and Rahul Gandhi must apologise to the nation," Union minister Ravi Shankar Prasad told reporters on Tuesday.
This vindicates what the BJP had been been saying from day one, he said.
"Cambridge Analytica is in the dock for data theft and trying to manipulate voters using unlawful means. Congress party needs to apologise to the nation for data theft and trying to manipulate voters. Rahul Gandhi needs to apologise to the nation for trying to subvert India's election process using the Brahmastra of Cambridge Analytica," he said.
Prasad also dismissed the Congress' allegation that the BJP had used the firm's services, calling it a "pack of lies".
Politics
Uttarakhand, Goa and Punjab will go to polls in one phase on 14 February. Elections in Uttar Pradesh will be conducted in seven phases from 10 February to 7 March. Manipur will have two phased-polls in 27 February and 3 March
India
In September 2020, China had kidnapped five youth from the Upper Subansiri district; in another case, they had taken away a 21-year-old from Asapila sector
India
However, the general secretary in-charge for Congress in Uttar Pradesh, did not confirm whether she would contest in the upcoming polls