AFSPA turns 55, continues to terrorise Manipur
The debate over AFSPA came to the fore when a 32-year-old Manipuri woman Manorama Devi was brutally raped and murdered in military custody.
Enacted on 11 September 1958 by an Act of Parliament to tackle the Naga insurgency, the Armed Forces (Special Powers) Act (AFSPA) gives sweeping powers to security forces empowering them to arrest without a warrant or kill someone on suspicion without fear of prosecution.
As this draconian law completed 55 years on 22 May 2013, the debate on its purpose still rages on and the states under it continue to bear the brunt of its effects.
Enforced in the entire North East barring Sikkim for decades now, this tough legislation has particularly affected the state of Manipur.
The debate over AFSPA came to the fore when a 32-year-old Manipuri woman Manorama was picked up by Assam Rifles soldiers in 2004 and brutally raped and murdered. The protests that followed sends chills down the spine.
In July that year, a group of 12 women disrobed themselves in front of the Assam Rifles headquarters at Kangla Fort in Imphal and protested naked against the rape and murder of Manorama by the custodians of the law.
"I am hopeful after the UN representative visit. The Armed Forces (Special Powers) Act in Manipur must go. Only then peace will come," Metei Khumanlei, Manorama Devi's mother told CNN-IBN in Imphal.
This April, Rashida Manjoo, the UN envoy on Violence Against Women listened to a group of 40 women, including the mother of Manorama Devi.
However, Manorama's brother Dolendro sounded pessimistic.
"This won't help us. There was even the Jeevan Reddy report. The government will do what it wants to do," he said.
The Jeevan Reddy Commission was set up following massive protests in Manipur over the rape and murder in custody. The panel was asked to review the Act and advise the government whether amendments were needed to protect human rights under the Act or replace it with a new humane one. It submitted its report to the government on 6 June 2005.
Former Apunba Lup president Lokendra Arambam felt that democracy is harmed when such black law exists.
"I don't find any instances of liberal democracy when you live in a world of violence, the world of repression and obsession with a particular act," he said.
The Justice Verma Commission had also suggested the immediate need to look into the continuance of AFSPA. Manipur's Iron Lady Irom Sharmila has been on a humger strike since 2 November 2000 demanding the withdrawal of AFSPA from the state.
However, the government is unwilling either to repeal or soften AFSPA.
The law was also enforced in Jammu and Kashmir as The Armed Forces (Jammu and Kashmir) Special Powers Act, 1990 in July 1990.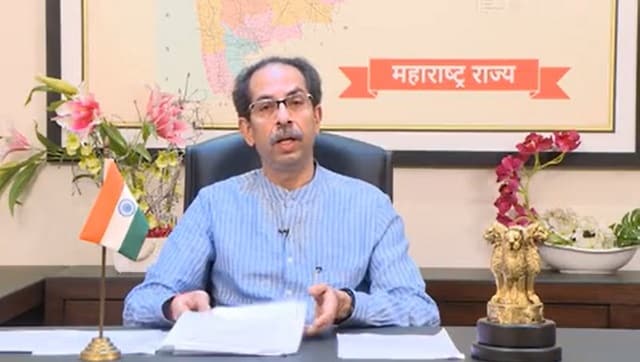 India
People living in low-lying areas, dilapidated buildings and landslide-prone areas should be moved to safer places, Uddhav directed the state administration
Sports
Dingko, a Padma Shri awardee, is survived by his wife Babai Ngangoma, a son, and a daughter.
Sports
Dingko Singh endured a long battle with liver cancer and even fought COVID-19 last year.