ABVP members claim to be attacked by Left-affiliated groups in JNU, demand security in campus
Alleging a series of attacks on its members, the RSS student wing, Akhil Bharatiya Vidyarthi Parishad's (ABVP) accused Left activists of curtailing their 'freedom of expression'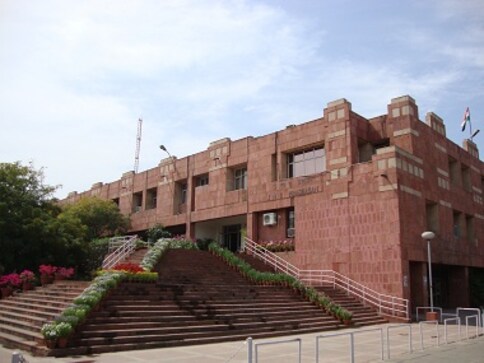 New Delhi: Members of the Akhil Bharatiya Vidyarthi Parishad's (ABVP) Jawaharlal Nehru University (JNU) unit Tuesday alleged that they are being attacked by Left-affiliated groups in the varsity and refused to go back to the campus till the university administration assured them of security.
Alleging a series of attacks on its members, the Rashtriya Swayamsevak Sangh's (RSS) student wing accused Left activists of curtailing their "freedom of expression".
"They are always going gaga over their demands for freedom of expression but are they the only one who deserve this freedom. Why is our freedom of expression being curtailed?" ABVP member Niharika Jha said at a press conferencein Delhi.
Jha alleged that she was attacked by Left activists Saturday night when she was returning from a police station on a motorcycle.
"We are so scared. They are simply taking out their frustration on us despite winning the elections. Who will take the responsibility for our security? We will not go back to our hostel rooms till the university administration assures us of safety," another ABVP member Satvik, who claimed he received injuries on his head during the violence, said.
Sushil, a specially-abled student, attended the press conference on a stretcher and narrated the story of the alleged attack on him.
Violence erupted on the JNU campus after a united front of Left student groups Sunday won all four central panel posts in the union defeating the ABVP by considerable margins.
While the
Meanwhile, the All India Students Association (AISA) alleged that ABVP members randomly attacked students, with a former student being almost "lynched" and the new Jawaharlal Nehru University Students' Union (JNUSU) president being beaten up.
This is the second incident of the two groups clashing on the campus, the last being on Saturday ahead of the counting, which was suspended after election authorities cited "forcible entry" and "attempts to snatch away ballot boxes".
Five FIRs have been registered on the basis of cross complaints in connection with the alleged incidents of violence on the JNU campus.
also read
India
Yadav was informed of the cancellation by the JNU Dean Students' Welfare (DSW) office on 6 September, citing a proctorial inquiry previously initiated against him under which he was punished with a Rs 20,000 fine and hostel transfer.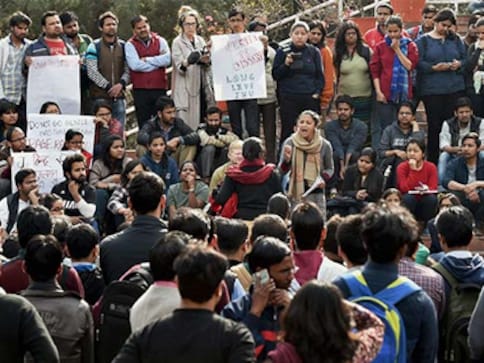 India
"JNU laal hai!" a message writ large and shouted with great zest, filed the air of Jawaharlal Nehru University (JNU) campus on Saturday evening, after the alliance of the left parties in the campus swept all four seats in its students' union (JNUSU) elections.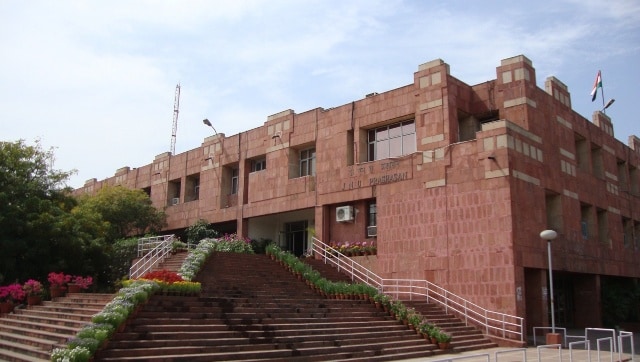 India
JNUSU has dismissed ABVP claims, saying the sanitisation and mess workers have been observing a strike against the administration and the student union has not prevented anyone from entering the mess area