Abdul Qayoom Najar's encounter exposes leadership vacuum and disarray in Hizbul Mujahideen, say security forces
Security forces are celebrating the killing of top Hizbul Mujahideen terrorist Abdul Qayoom Najar, who was wanted for his alleged involvement in more than 50 killings, including that of policemen in Hygam area of Sopore, in the past 17 years.
While security grid celebrated the killing of Abdul Qayoom Najar, one of the longest serving militant in nearly three decade old turmoil, his death also exposed the leadership vacuum faced by the Hizbul-Mujahideen in Kashmir where foreign militants are slowly outnumbering their local counterparts. According to Jammu and Kashmir Police, the Hizbul had reconciled with Najar and he was dispatched to take over the reins of the militant outfit in Kashmir.
A senior security officer told Firstpost that after the killing of Hizb chief Yasin Yatoo on 13 August, the outfit has been handicapped in Kashmir. "Hizb finds itself in a crisis," the officer said. "It barely poses a challenge to security forces."
That could well explain the confidence of BS Raju, General Officer Commanding, Victor Force, a counter-insurgency force which plans and executes operations in south Kashmir. Raju said the militants' backs were virtually broken and that the time was ripe to deal with Kashmir through "political sagacity" and find a lasting solution.
"Militants or separatists control no space. Terrorists are in self-preservation mode," Raju said.
Jammu and Kashmir Police second that opinion. They said a dearth of experienced leadership on the ground has created a crisis in the Hizb, which forced Hizb chief Syed Salahuddin to reconcile with Najar, whom he expelled from the group over growing differences in 2015.
"The biggest setback to the Hizbul Mujahideen was the killing of Yasin Yatoo alias Mehmood Ghaznavi in Awneera village. He was no ordinary militant. He'd been part of the outfit for years, had been in and out of militancy, was a great orator, a hardcore Jama'at-e-Islami activist who motivated youth and also provided trained new recruits," a senior police officer said.
Muneer Khan, Inspector General of Police, Kashmir Zone, described the operation in which Yatoo was killed, as a very "difficult one" but a "very big success."
"The policy is to hit militants where it hurts: Their leadership. We prepared a list of 20 people we wanted to target. Of them, only five or six are left," Khan said.
Yatoo's killing left Hizb without an operational head who could have prepared a strategy for the outfit in the Valley, which explains the sharp decline in militant attacks over the past months, barring a few incidents.
Soon after Yatoo was killed, on 4 September, security forces killed the two top Hizbul Mujahideen militants, including a divisional commander of north Kashmir, in an encounter.
"Salahuddin knew that his top commanders in north Kashmir and south Kashmir had been killed so it became necessary for Najar to assume command of Hizb," said Imtiyaz Hussain, Senior Superintendent of Police, Baramulla.
Najar's killing is hardly the first setback the Hizb have had this year. After Yatoo's killing, security forces launched "Operation All Out" against the militants in south Kashmir, where most of the Hizb cadre operated.
Nitish Kumar, Inspector General of Police, north Kashmir, told Firstpost that the outfit, which comprises mostly local youth, have been left leaderless and no one is capable of taking on the leadership.
"All they have left are kids who have never been to Pakistan for arms training," Kumar, who served in Kashmir for many years said. "They've been trained here."
Kumar said Hizb has only eight or nine militants operating in north Kashmir, most of them in Handwara and Sopore.
"Now, they have a big problem. Because to lead an outfit like Hizb you need to have knowledge of the command structure and experience," Kumar added.
In July 2016, after the killing of militant commander Burhan Wani, Sabzar Ahmad Bhat was given the charge of the Hizb. Bhat was killed a mere 11 months later in an anti-militancy operation in south Kashmir.
According to security forces, Bhat was likely to be succeeded by Riyaz Naikoo, a 30-year-old tech-savvy militant who has been responsible for many youth joining the militancy.
Naikoo, who hails from Durbug in Awantipora, Pulwama district is rated as an 'A++' category terrorist, and Rs 12 lakh is being offered for information leading to his arrest.
Now, with Hizb in crisis, police believe Naikoo has gone underground or may have crossed over to the other side.
"The outfit is in disarray," Hussain said. "The Hizb may want him to lay low, but we will get him."
Politics
In the recently-held West Bengal assembly polls, Byapari's remarkable story took another twist.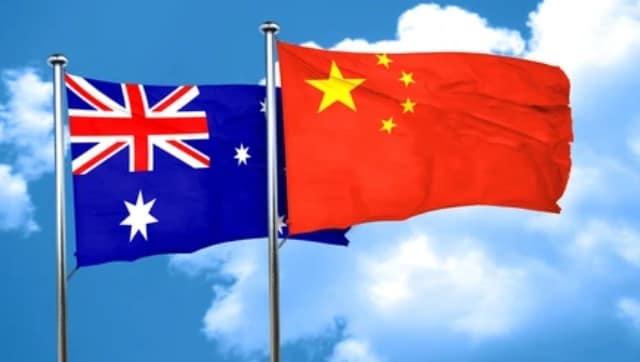 World
The document quoted by the media report shows Chinese officials describing SARS coronaviruses as heralding a 'new era of genetic weapons'
India
At the city's Chamrajpet crematorium, authorities had to put up a 'housefull' sign and families were told to wait with bodies in ambulances to avoid overcrowding