Aadhaar cards linked with mobile numbers are an Orwellian nightmare, offer ringside seat to Big Brother
Through the Aadhaar card, Big Brother will not only be watching, he will be cataloguing your preferences, lifestyle and intrude into every aspect of life.
In 1949, George Orwell wrote his famous novel 1984. Later, several films touched upon the issue of surveillance, including classics like Enemy of the State, the Net, Total Recall, Minority Report and Eagle Eye, not to mention the recent film Snowden.
In the present day, the Orwellian nightmare threatens to become worrisome, as the government plans to connect your Aadhaar card to your mobile phone number, thereby ensuring that what you write or say or comment will be available forever. Big Brother will not only be watching, he will be cataloguing your preferences, lifestyle and intrude into every aspect of life.
It is not very comforting to know that the promise of encryption has more holes in it than a piece of Swiss cheese. Encryption in say, Whatsapp, may be difficult to navigate for a third party but it can be hijacked en route and if your phone is already compromised, then information can easily be spiked and fed out to another source.
What if phones in the future are sold with the 'bug' already installed? Most of us would not even be aware.
Semi-fiction plots in which computers are installed in specific countries with 'control' in the hands of the manufacturing nation have already begun circulating. Their weaponry, their traffic, their electric grids, their lives can be then manipulated and rendered ineffective in case they turn renegade.
By using the bogey word 'security,' the government can access your personal life and invade your privacy, while convincing you that it is only interested in your safety and has no desire to look into your personal affairs.
If what you are saying sends up warning signals, you can then be tracked, on the grounds that you could be a risk to the country. Unfortunately, the fear of terrorism makes such an intrusion legitimate. The large majority of us would docilely accept being policed technologically, on the grounds that there is no other way to keep a vigil on those who mean us harm.
The so-called advantage of knowing which number is owned by whom comes to naught with the flow of burner phones, the ability to borrow each other's instruments, to steal sim cards and also use the underground market for illegal sims that can be had for a mere Rs 100. Terrorists have the fiscal liquidity to buy into much more sophisticated telephony or route calls in a criss-cross of the planet, until the snarl would be impossible to unravel.
Let's also keep in mind the 9 to 10 million foreigners who enter India every year (according to the department of tourism) and hundreds of thousands of the 34 million NRIs, all armed with international mobiles and you have to wonder how flimsy is this defense against a determined militant.
Scarier still is the fact that 40,000-odd phones get stolen every year. Many more cases are not reported. Consequently, at any given point of time, there are several thousand temporarily functioning mobile instruments with live sims.
With laptops and Ipads getting smaller, you do not even need a sim card to send out messages.
So why is this being done? To create a database so vast and so complete that it would be a hacker's wet dream and terrorists and business corporates, underground organised criminals, and foreign government wanting a ringside view of another nation's priorities would get their hands on it. How do we know it will not be hacked? We don't. We truly have no idea.
And if we are to go along with this surrender in good faith, then the authorities have to do a much better job of convincing us. According to the report published by the Abraham's Centre for Internet and Society, over 130 million Indians have had their Aadhaar details leaked from government websites and actually published. Even now, there is no ban on publicising Aadhaar details or publishing them. This is gift wrapped marketing for online sales in India and all over the world.
All this effort certainly warrants a debate on the efficacy of the contribution made to the nation's safety, and also what safeguards are being placed to ensure that the fundamental right of privacy is not damaged.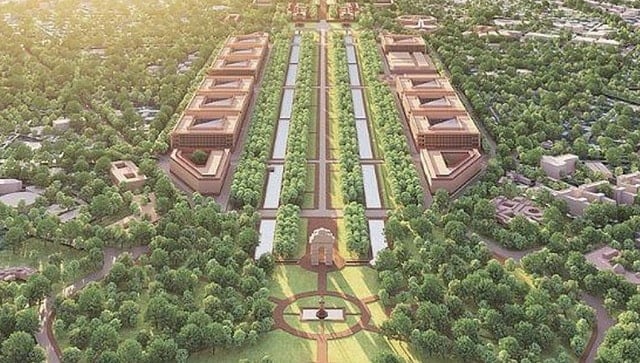 India
In this day and age where even private homes undergo renovation regularly, the Indian State continues to operate out of 90-year-old repurposed colonial homes retained after independence
India
In trying new faces, the BJP seems to be focused on building a generation of political successors who can take over after a period of astonishing growth the party has seen under Modi and Shah
World
Like their predecessors, the Taliban's commanders may soon discover warfare isn't just a means to gain power, but an end in itself