A Jharkhand teacher on why the midday meal should be rescued
A teacher explains how the midday meal scheme needs to be implemented properly and the benefits it can provide.
by Shweta Sharma
Every weekday morning, I used to take the bus to Kushmaha, twelve kilometres from the temple town of Deoghar in Jharkhand, and then hike two kilometres over a muddy, winding path. My journey used to end at a small building that is the only hope children in the village have for an education—and a future.
Like other teachers, I've personally seen the Midday Meal Scheme succeed in convincing parents to send their children to school. Like other teachers, I'm anguished and angry to read of children dying because of the food they were given as part of that scheme. All concerned governments, departments, administration must wake up—because what has happened threatens the only chance children have.
Four of us taught at Kushmaha — the headmaster, two para teachers on contract, and a government teacher — me. We were responsible for educating around 195 children, up to class 5. It isn't, obviously, easy. It isn't as difficult, though, as it has been to convince parents who mostly never saw the inside of a classroom themselves, of the benefits of sending their children to school.
It became just a little bit easier in late 2004, just after I began teaching, when the Midday Meal Scheme saw the light of day in Jharkhand. It began with the distribution of rice to the kids; later, they were guaranteed a proper meal.
Harijan Tola — a village some distance away from Kushmaha, which is Rajput dominated — is where the scheme had the most impact. I remember the parents of Gulabi Tatwa, a lean, thin, not-very-talkative 12-year-old boy, finally agreed to spare him from grazing cattle and started sending him to school, because he was assured of at least one meal a day.
This initial hurdle crossed, the next challenge was to hold Gulabi's attention in the classroom. Every now and then, he would jump off and run out to peep into the kitchen to assure himself that his lunch — the very purpose of his coming to school — would be served in time. His siblings back at home, 9 and 10, had no such assurance.
Getting that meal to Gulabi wasn't easy, either. The norms state that each school will have two cooks, paid Rs 40 a day for the hour or so it takes to prepare the meal. Cooking is subject to the availability of gas cylinders. Most days, there weren't any, so the cooks made do with the wood-burning chullah in the community hall, where we'd also keep the supplies for the Midday Meal. The hall is mainly used for stacking hay.
When the scheme launched the children didn't have a whole lot of choice: khichdi, dal cooked with rice, day after day after day. We tried experimenting, sometimes giving them lemon-rice, egg curry, or vegetable biryani. The children loved the variety, but we just didn't have the resources to sustain it.
You see, the Midday Meal Scheme budget allowed us to spend just Rs 1.80 per student per day. It's been raised, this July, to Rs 3.53 per kid per day. Each child is also allocated 20 grams of pulses and 100 grams rice per day, which goes up to 30 grams pulse and 150 grams rice per middle school student, from grade 6-8.
There was no one at all to actually supervise the cooking or to make sure the supplies were stored safely. On paper, there's a village education council and, since 2011, a school management committee. Each of these two committees, selected through a voting process that includes teachers and parents, meets on the 24th of every month.
In practice, members mainly sign off on registers from the comfort of their homes. There are almost never any serious discussions, or concrete proposals for change.
I've been transferred, some time ago, to another primary school, this one in Deoghar itself. We're a much larger team of teachers, nine in all, responsible for 315 students. Schools start from 10 in the morning, and go on to 4 PM. The two cooks engaged for preparing the Midday Meal, get the fixed minimum wages Rs 40, not to exceed Rs 1,000 per month.
There's no supervision of the whole Midday Meal process here either. We teachers get a half-hour break in the course of our workday, if we're lucky, and there are no other staff available to do the job.
It's this absence of monitoring, I believe, that's sabotaging a scheme that's helped bring millions of children into school. The scheme was originally envisaged as government-run, but community aided and supervised. In practice, because parents and teachers are both busy, the whole system lacks anyone to ensure hygiene and quality.
There are things which can be done to make things work better. The rice supplied to schools must be tested and certified by government. There needs to be someone responsible for ensuring cereals and pulses used in cooking are properly cleaned, and the water is clean. There needs to be a clear chain of responsibility and accountability, among teachers and the community, for these processes. We need to have volunteers from the community to makes sure all this happens as it's meant to happen.
Forming more and more committees won't solve anything — especially in view of the student teacher ratio in these schools and the expanded work zone of government teachers. Neither will pie-in-the-sky ideas, like adding milk or fruit to the scheme.
I cannot stop thinking of Gulabi Tatwa. He never did make it to middle school, because it was just too far away from his hamlet. I'd like to think, though, that the time he had with numbers and letters will make some difference to his life. It will be a tough one, I'm sure, but he has one tool to deal with it that his parents never did.
His parents, though, will be hearing the news of children dying in Chhapra and Madhubani, just as I am. I wonder if they'll be sending their other children to school.
Mrs. Shweta Sharma is An Assistant Teacher at the Government Middle School in Deoghar City , Jharkhand
India
The decision was made at the meeting of the Crisis Management Group presided over by Chief Minister Nitish Kumar. The state saw a 10 percent positivity rate over the past week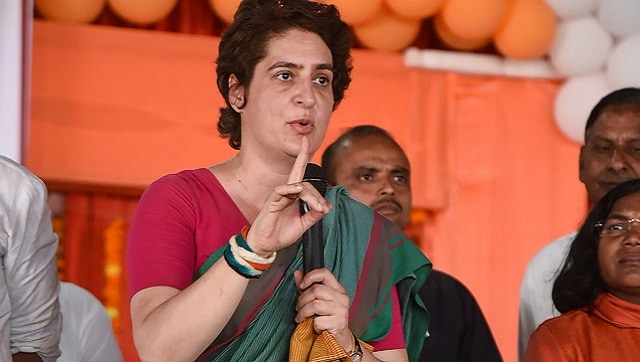 India
The Congress leader accused the Uttar Pradesh government of 'building its image while people are suffering unimaginably'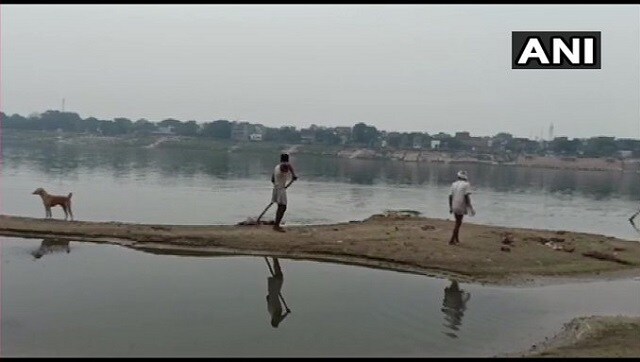 India
Some news channels claimed these were of COVID-19 patients from Bihar who might have been dumped by callous officials, state government strongly denied the same, asserting that none of the deceased was a local resident.