A disaster waiting to unfold? Here's why Delhi police, CPWD raised an alarm over the stage at Sri Sri event
The stage measuring 40 feet in height, 200 feet in width and 1,000 feet in length has been found to be unsafe on four grounds, according to the CPWD report seen by this writer.
by Dinesh C Sharma
The case of World Cultural Festival — being hosted by the Art of Living Foundation in floodplains of river Yamuna — is getting intriguing by the day. After the National Green Tribunal (NGT) slapped a penalty of Rs 5 crore on AOL for causing widespread destruction of the floodplains, it has emerged that the huge stage where artists will perform has been found to be structurally unsafe.
A team of the Central Public Works Department (CPWD), which visited the site and inspected the huge temporary stage, has reported to officials looking after Prime Minister's security that safety of the structure has been "compromised" and that it is not in accordance with design parameters set by the Bureau of Indian Standards (BIS) for such structures.
The stage measuring 40 feet in height, 200 feet in width and 1,000 feet in length has been found to be unsafe on four grounds, according to the CPWD report seen by this writer.
First, no ground preparation or compaction has been done for ensuring leveled ground for supporting the structure. In fact, Sri Sri Ravishankar has inadvertently admitted this himself in interviews by saying that not a single nail has been dug into the ground, without realising that it is not an engineering feat but a design flaw that has made the structure unstable. Second, the size of the base plates used is inadequate, which will result in excessive pressure on soil below. Third, splice joints have not been staggered creating weak links in vertical columns at same levels. Fourth, corroded and worn-out pipes have been used in erecting the whole structure.
The inspection team included officers from Delhi Police, intelligence and SPG, besides CPWD officials, because they wanted to review safety of the stage for the Prime Minister who is supposed to attend the festival.
The CPWD first flagged off the safety concerns in a detailed report on 4 March and followed up with another letter on 6 March. The organizers sent a reply through a company called Delhi Tent Decorators, which is involved in erecting the stage, and acknowledged all the flaws. They promised to take action on all the counts, particularly safety and stability of the temporary structure in the event of high speed winds. This was on 7 March.
Since the tent company has no expertise and knowledge about structural design safety issues and BIS standards, the organisers contacted a city-based firm, Vintech Consultants to do a quick structural analysis of the mega stage.
The structural analysis data was provided to the Central Design Organisation of CPWD on 8 March. An analysis of this data revealed that the structure is completely flawed and unsafe. The consultant had used a model of the stage and applied wind speed of 4.7 meter per second to show it safe. This is one tenth of the BIS standard. The structure to be declared safe should be able to withstand wind speed of 47 meters per second. It is not safe even at 4.7 meter per second, CPWD has warned in its report.
The CPWD then conducted a structural analysis using a 3-D structural analysis and design software called STAAD Pro and found the structure to be unsafe at several points under various load conditions.
Structural safety is a major issue, given weather warning issued by the India Meteorological Department (IMD) which predicts "thunderstorm accompanied with strong winds and isolated hailstorm" over Delhi and West Uttar Pradesh from 11 March to 13 March.
The issue of safety of the stage had also figured in the NGT order of 9 March. It said "certain material deficiencies/discrepancies have been pointed out by the Police Department of Delhi in its letter dated 1 March and letter of PWD dated 8 March. We direct the Foundation to comply with the safety, construction stability and other requirements."
The tribunal, in fact, pulled up AOL for keeping details of the programme a secret. "The information provided was incomplete, vague and uncertain since it did not provide any specific data, supporting documents, comprehensive plan with regard to carrying on of such a huge construction, leveling activity and also construction of other approach roads, pontoon bridges, ramps, parking and a huge stage", the order noted.
Even if the PM chooses to attend the show and is seated in a separate enclosure as is being claimed – and not on the unstable stage – it would send a wrong signal because the safety of thousands of performers (who will be on stage at the same time) is in great danger as of now.
Subscribe to Moneycontrol Pro at ₹499 for the first year. Use code PRO499. Limited period offer. *T&C apply
World
In mainland China, major events have been largely erased from public memory by censorship. Critics fear that model is being imported to Hong Kong.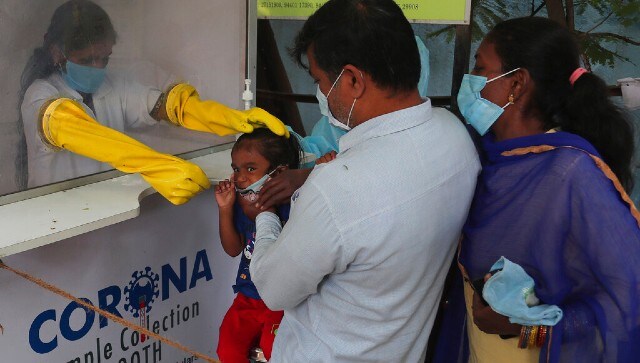 India
It is important to reiterate that the argument of 'natural herd immunity' remains largely a thereotical one, and cannot be relied on to mitigate the disease, especially with millions of vaccine doses ready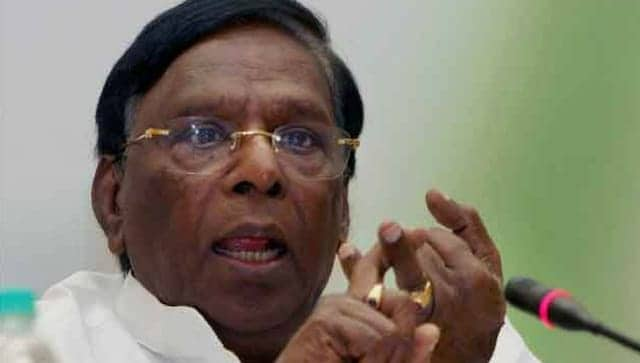 Politics
With the collapse of the Puducherry government, the Congress has lost its second government in a year after Madhya Pradesh