50 youth leave jobs in Gulf, return to slain armyman Aurangzeb's village in Kashmir to avenge his murder
Fifty people from Salani village in Mendhar have conveyed to the security officials that they wish to join the Indian Army and the police force to seek revenge for the death of Aurangzeb.
To avenge the death of Indian Army rifleman Aurangzeb, who was killed by militants in June in south Kashmir, fifty people hailing from his village in Poonch district have left their lucrative jobs in the Gulf and returned to fight militancy, according to media reports.
NDTV reported that the youth who left their jobs in Saudi Arabia plan to join the Jammu and Kashmir Police and the Indian Army. "When we heard about the killing of brother Aurangzeb, we left Saudi Arabia the same day, and forcibly got ourselves relieved from the job," Mohammad Kiramat was quoted as saying in the report.
However, CNN-News18 reported that some of the 50 villagers have returned to Salani, while others are still in the process of coming back. They have also conveyed to the security officials that they wish to join the forces to seek revenge for the death of their fellow villager.
Aurangzeb belonged to 4 Jammu and Kashmir Light Infantry and was posted at the 44 Rashtriya Rifles camp at Shadimarg in Shopian. He was part of the team involved in the encounter of dreaded Hizbul Mujahideen militant Sameer Tiger.
On 14 June, he was abducted and killed by suspected Hizbul Mujahideen militants when he was on his way home in Rajouri district for Eid celebrations. His bullet-riddled body was found by a team of police and army at Gussu village, about 10 kilometres away from Kalampora, in Pulwama district.
He was laid to rest with full state honours as thousands attended his funeral, raising slogans of 'Shaheed Aurangzeb amar rahe' (Long live, martyr Aurangzab), outside his house in Mendhar.
After the funeral, Aurangzeb's father Mohammad Hanif had urged the government to find the killers and "eliminate militancy" from the Valley. "When the Narendra Modi government came to power, we thought that the situation (in Kashmir) would improve, but not much has been done. I demand that the separatists and others doing politics be kicked out of Kashmir. The army and other security agencies should launch an all-out offensive against the terror groups active in the Kashmir Valley," he had demanded.
Aurangzeb's family has had a long history of serving the armed forces and his father is a retiree of the Indian Army.
With inputs from PTI
Find latest and upcoming tech gadgets online on Tech2 Gadgets. Get technology news, gadgets reviews & ratings. Popular gadgets including laptop, tablet and mobile specifications, features, prices, comparison.
India
The names were made public by the J&K administration in accordance with a 9 October directive of the J&K High Court which declared the Roshni Act 'illegal, unconstitutional and unsustainable' and ordered a CBI probe
India
The encounter started after a vehicle carrying the terrorists was intercepted by security forces personnel near the Ban toll plaza of Nagrota district, officials said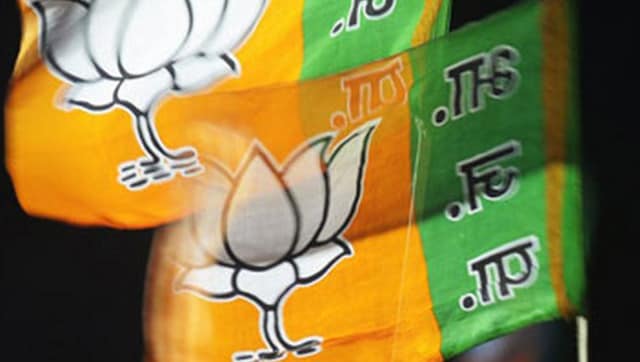 Politics
The party said that if voted to power, it will reserve 100 percent government jobs for locals, apart from introducing a policy for full-scale development of the industrial environment