39 Indians killed in Mosul: Swaraj's 'scripted' words fuel suspicions that MEA was out of picture for past 3 years
Sushma Swaraj's comments give rise to the suspicion that the MEA is reading from a script and has very limited knowledge of what happened in Mosul and how.
It could not have been easy for Minister of External Affairs Sushma Swaraj to be so upfront and outspoken about the killing of 39 Indian workers, who were kidnapped by the Islamic State in Iraq's Mosul in June 2015. For three years, India appeared to be lost in the woods, going about things based on sheer rumours and conjecture – aware, that these men had been kidnapped while trying to get out of the region but unaware, where they had been held.
Hurtful as it is, such hostage situations are very difficult to negotiate and the gentlest interpretation one can give is that the families have been given closure after 36 months of faint hope – a state of agony underscored by every telephone ring, every knock on the door.
Clearly, we had no boots on the ground, either militarily or from the intelligence network. While it is salutary that India is sending General VK Singh to Iraq to escort the remains back home and does edify this government for being sensitive, it is necessary for Swaraj to go one step further and share with the country what steps exactly were taken over these three months to negotiate a release after the kidnapping.
That we were so utterly devoid of strategy, that we had to depend on the Iraqi government to lead us to the mass grave does not cut it. Were we dithering in the dark, is the question?
It is incumbent upon the Indian government to inform the public that the post-discovery good manners and etiquette are not mere window dressing and a cover drenched in concern for three years of casual indifference and inability to make any moves to rescue them.
We all agree that the Entebbe syndrome is a rare one and rescuing civilians from remote areas is impossible. The point is that the Indian people had pretty much forgotten these 39 victims and being so stunningly reminded of them through the uncovering of their remains generate a national guilt. The least we need now is a reassurance from Swaraj that the government was not equally guilty and had actually been pursuing this case over this period of their disappearance.
Her statement that, "Deep penetration radar confirmed that all Indians were dead after all bodies were exhumed" is superfluous, pointless and borders on the absurd. Of course, they are dead if their bodies have been exhumed.
It is comments like these that not only detract from the correct steps that are being taken but give rise to the suspicion that the foreign ministry is reading from a script and has very limited knowledge of what happened and how.
If that is the case then we need to ensure that the Indian diaspora of 35 million has a very large blue-collar element and there has to be a blueprint to protect them, especially when the lure of money compels them to enter dangerous territories. That they do go is a given and the more New Delhi uses this great and grievous loss of life as a start for a more practical and valid support system, the less they will have been sacrificed in vain.
Politics
No matter at which end of the spectrum one stands, it cannot be denied that Narendra Modi is a phenomenon
Opinion
The solution to the international Khalistani problem, now witnessing a rapid resurgence within Indian borders, is to stem the flow of foreign funds and propaganda with the assistance of fellow democracies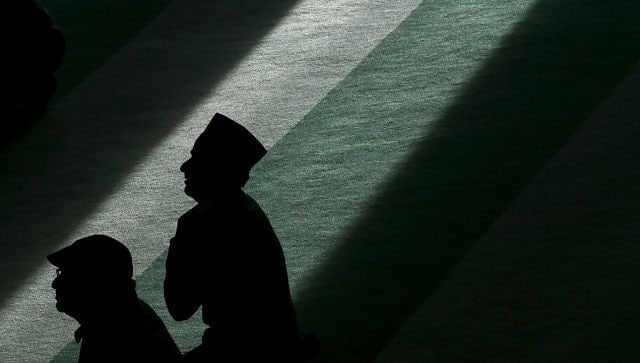 Opinion
We need to realise that religion is a map that helps bring us to the door of spirituality; we can either open the door or wander aimlessly looking for God