3 years of Narendra Modi govt: 'BJP govt got rid of nepotism and caste-based politics,' says Amit Shah
BJP President Amit Shah on Friday said the central government, under the leadership of Narendra Modi, is the 'most decisive and transparent' government
New Delhi: BJP President Amit Shah on Friday said the central government, under the leadership of Prime Minister Narendra Modi, is the "most decisive and transparent" government the country has seen, because of which people have been voting for the party most in the elections held in the past three years.
"The BJP government under Modiji is the most decisive and transparent government," Shah said while highlighting the achievements of the BJP-led National Democratic Alliance (NDA) government on completion of three years in office.
Shah said that the Bharatiya Janata Party in the past three years had "got rid of nepotism, caste-based and appeasement politics".
He said the people's mandate for the BJP is a "stamp of the people's trust in Modi."
"People of the country gave a huge mandate to BJP in 2014, and then in all the elections the vote share of the BJP has increased - which is a certificate of the work of the Modi government," Shah said.
"People feel that this is a government for the poor, backward and farmers. It has given the country a decisive, transparent government - a government which has taken the country to new heights," Shah said.
Taking a jibe at the opposition parties, the Bharatiya Janata Party (BJP) leader said that at a time "when the BJP-led government is busy taking the country forward, the opposition parties are working to strangle it".
"This government is decisive and not a paralysed government," Shah said.
He also said that in the last three years the BJP has achieved new milestones.
"We got the OBC commission for the backward community, we got a new Rights of Persons with Disabilities Bill passed for the divyangs," Shah said.
The BJP leader said that in the space technology sector "we set a new milestone, as we launched 104 satellites at a time".
He also said the government got the new maternity leave policy passed under which pregnant women are entitled to get 26 weeks paid leave.
Find latest and upcoming tech gadgets online on Tech2 Gadgets. Get technology news, gadgets reviews & ratings. Popular gadgets including laptop, tablet and mobile specifications, features, prices, comparison.
India
In his address after laying the foundation stone for various infrastructure projects in Tamil Nadu, Shah said Narendra Modi has "waged a battle to end dynasty politics and corruption"
India
Govt sources said the four Jaish-e-Mohammad terrorists killed in an encounter on Thursday were planning 'something big' on the anniversary of the 26/11 Mumbai terror attack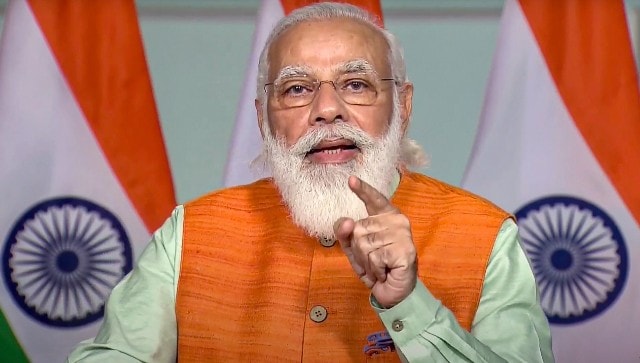 India
Celebrated on 19 November every year, World Toilet Day attempts to create awareness of the 4.2 billion people around the world without access to proper sanitation