24-year-old student's suicide should be a wake up call to raise the dialogue on depression
Arjun Bhardwaj's, the student who committed suicide on Monday, last few posts on Facebook revealed that he was trying to reach out to people, the posts were a desperate cry for help.
Minutes before jumping off the 19-storey room of Hotel Taj Lands End in Bandra on Monday, 24-year-old Arjun Bhardwaj streamed a Facebook Live video saying that is a "tutorial on how to commit suicide." His intentions were clear. According to the Mumbai Police, he had checked into the hotel at 3 pm on Monday and provided proper documents before checking-in. The police reportedly found notes scattered across the room. In the suicide note, Bhardwaj indicated that he was dealing with drug addiction, which took a toll on his life.
After the video went viral on social media, the Mumbai Police released an advisory and urged people not to share the video as a precautionary measure.
Pandit Thackeray, senior police inspector of the Bandra police station told Firstpost that the initial investigation indicated that Bhardwaj suffered from depression. Without divulging details of the case, he said that the cops will talk to his parents and friends as well.
A student of Narsee Monjee Institute of Management Studies, Bhardwaj's last few posts on Facebook revealed that he was trying to reach out to people, the posts were a desperate cry for help.
Seema Hingorrany, clinical psychologist and trauma expert, explains that the number of friends hardly matters as people rarely pause and reflect on the posts. Social media users are always in a hurry to like something and they rarely pause, reflect and empathise. Also, the reluctance to interfere in someone else's life also stops many from offering help. "Even one hateful and careless comment can put people on the edge," she says.
Harish Shetty, a social psychiatrist, uses the word "anomie" — a term introduced by French sociologist Émile Durkheim — to explain that the feeling of alienation and disconnection that could lead to suicide. Britannica defines anomie as: "A condition of instability resulting from a breakdown of standards and values or from a lack of purpose or ideals." The pace of life is such that it depletes compassion, even though some posts are warning signs of depression, it doesn't register with people. Also, the lack of awareness and social stigma delay the process of detection and healing, he explains.
According to the Hindustan Times report, Bhardwaj, who is from Bengaluru and lived alone in a flat in Andheri, had failed in college and there was pressure on him from his family to take up a job. AM Gabhrani, consultant psychotherapist - Masina Hospital, says that the initial signs of depression are manifested in the language. Suicidal thoughts are not an overnight development. He explains that for Bhardwaj, it was probably not a sudden decision and he had been planning the extreme step for a while. He says that these signs should be detected by the family members and friends who are familiar with the personality of the person suffering from depression.
The World Health Organisation's (WHO) theme for the 2017 World Health Day is depression. Under the campaign slogan — Depression: Let's talk, the WHO website states:
"At the core of the campaign is the importance of talking about depression as a vital component of recovery. The stigma surrounding mental illness, including depression, remains a barrier to people seeking help throughout the world. Talking about depression, whether with a family member, friend or medical professional; in larger groups, for example in schools, the workplace and social settings; or in the public domain, in the news media, blogs or social media, helps break down this stigma, ultimately leading to more people seeking help."
Shetty, who has reached out to youngsters through social media and helped them with depression, explains that due to the lack of awareness, depression is an invisible problem for many. He says depression and mental healthcare have to become a part of the public narrative. Mental health and depression should have outreach programmes and get the same amount of attention that dengue or malaria gets.
A simple question like "are you alright" goes a long way in offering help, says Hingoranny. She explains this question might seem intrusive, but there have been instances where people have responded and sought help. Often social stigma and statements like "snap out of it" prevent people from seeking expert help. She says that if it is just a hunch, inquiring about someone's mental health makes a lot of difference.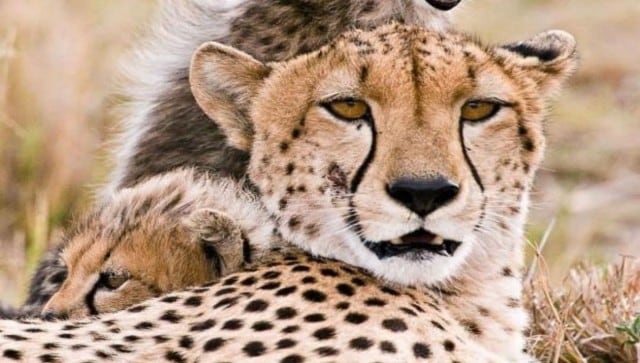 Explainers
Some say the presence of leopards in Kuno National Park could pose a problem for the big cats, while others point to reports of camera traps being removed and remain wary of poaching. But authorities say these lines of thinking miss the big picture
Lifestyle
It has become a habit to check our phone regularly to see what's new. You can check your notifications, once a day to reduce your social media usage
Health
Maternal mental health requires multiple intervention strategies starting with overhauling the medical curriculum to train and sensitise gynaecologists and obstetricians on maternal mental health for both perinatal and postpartum issues