2 Padma awardees among nation's top loan defaulters
As per the list, the bad loan of top 406 accounts of the public sector banks (PSBs) amount to Rs 70,300 crore.
New Delhi: The All India Bank Employees Association (AIBEA), the largest union in the banking sector, has come up with a list of top loan defaulters in the country comprising corporates, politicians and even Padma awardees.
As per the list, the bad loan of top 406 accounts of the public sector banks (PSBs) amount to Rs 70,300 crore. There has been a phenomenal rise in the non-performing assets (NPAs) with the figure in September 2013 standing at Rs 2.36 lakh crore against Rs 39,000 crore in March 2008.
Topping the list is Kingfisher Airlines, owned by Vijay Mallya, who is now busy cheering his IPL team Royal Challenge Bangalore. The company has a bad loan of Rs 2,673 crore.
Others who have more than Rs 1,000 crore dues include S Kumar Nationwide Ltd, its unit Reid & Taylor (Rs 1,758 crore) and Corporate Power & Corporate Ispat Alloys (Rs 1,359 crore).
"NPA is the biggest enemy of banking sector and the government has failed to take any concrete measure against wilful defaulters. These defaulters should be booked under the charges of criminal offence and appropriate recovery process should be initiated," general secretary, AIBEA, CH Venkatachalam told Firstpost.
"The banking sector has been losing a huge interest on these bad loans, which otherwise could have been used for the welfare of this sector like technology up-gradation, customer welfare, etc," he added.
According to banking sector sources, even if an average rate of interest at 10% is charged on Rs 2.36 lakh crore of bad loans, Rs 24,000 crore could have been earned.
The AIBEA has alleged that apart from the corporates, even Padma awardees like Raghavendra Rao, the CMD of Orchid Chemicals & Pharmaceuticals with Rs 938 crore bad loan and, Deepak Puri, CMD of Moser Baer India Ltd with Rs 581 crore bad loan are on the list. Both Rao and Puri were awarded Padma Shri in 2011 and 2010, respectively.
"This is an irony in our country. Even a central minister and a five-term MP like Union Textile Minister KS Rao's company Progressive Construction Ltd has a bad loan of Rs 351 crore," Venkatachalam alleged.
The document accompanying the list shows that the PSBs have restructured bad loans and showed it as good loans of Rs 3.25 lakh crore.
"This is nothing but eyewash. The banks have played foul by extending the payment period and showed a portion of bad loan as good loan, so that they don't have to bear the onus of high NPAs on them. In fact, Rs 3.25 lakh crore should also be added with bad loan of Rs 2.36 lakh crore," said joint secretary, AIBEA, VK Sharma.
The list shows that the bad loans in 172 corporate accounts (Rs 100 crore and above) stand at Rs 37,000 crore and fresh bad loans in the last seven years amount to Rs 4.95 lakh crore.
"That is why we've been demanding the government not to incentivise the corporates and the Reserve Bank should periodically publish a list of defaulters," he said.
The AIBEA, with a membership of more than five lakh bank employees, had written to the Chief Election Commissioner not to allow the politicians, who were wilful bank loan defaulters, to contest elections.
With the publication of the list, the AIBEA has launched a nationwide campaign emphasising that the RBI should periodically publish the list, the Centre should amend recovery laws and take criminal action against wilful defaulters.
"The new government that will be formed after the general elections must take a note of this," added Sharma, also general secretary of Madhya Pradesh chapter of AIBEA.
According AIBEA, the top 12 defaulters owe more than Rs 20,000 crore with Kingfisher Airlines leading the list, Punjab National Bank and Central Bank of India follow.
Subscribe to Moneycontrol Pro at ₹499 for the first year. Use code PRO499. Limited period offer. *T&C apply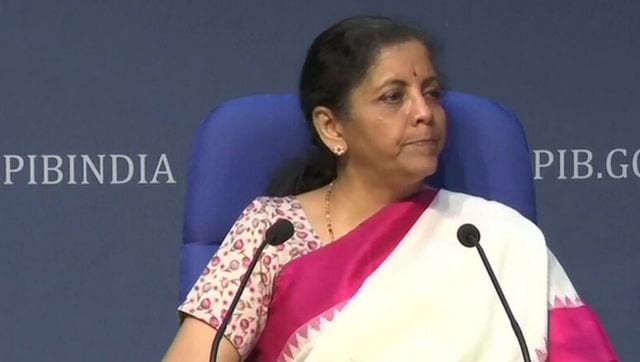 Business
The AIBEA said the move will make it more difficult for public sector banks to lend to weaker and priority sectors at concessional rates of interest
Business
Private banks can now be equal partners in the development of the Indian economy, the Union finance minister added
Business
This step is expected to further enhance customer convenience, spur competition and raise efficiency in customer services, a ministry statement said