Karnataka CM orders probe into Rs 1,539 cr municipal body scam
Karnataka CM DV Sadananda Gowda today ordered a probe into an alleged case of irregularities worth Rs1539 crore by the Greater Bangalore Municipal Body.
The Karnataka government today decided to order a Corps of Detectives (COD) probe into the multi-crore financial scam in the Bruhut Banglore Mahanagara Palike (BBMP). Announcing this to reporters, Chief Minister DV Sadananda Gowda said the "COD will probe various financial irregularities that have taken place in the BBMP. A decision to this effect has been taken to ensure transparency in administration".
The BBMP (Greater Bangalore Municipal Body), is the new administrative body responsible for the civic and infrastructural assets of the city of Bangalore. It was formed in 2007 by merging 100 wards of the erstwhile Bangalore Mahanagara Palike, along with 7 City Municipal Councils(CMC) (Rajarajeshwari, Dasarahalli, Bommanahalli, Krishnarajapuram, Mahadevapura, Byatarayanapura and Yelahanka), one Town Municipal Council (Kengeri) and 111 villages around Bangalore.
Recently BBMP Commissioner Siddaiah lodged a complaint to the Bangalore Metropolitan Task Force (BMTF) police asking it to investigate a Rs 1539 crore financial irregularities in the BBMP wards coming under the assembly constituencies of Gandhinagar, Malleswaram and Rajarajeshwari Nagar.
The decision had evoked protests from BBMP corporators and even by some ruling party MLAs, but the opposition Congress and JDS demanded a thorough probe into the financial irregularities in all the 198 wards.
BBMP officials faced accusations of the misuse of funds and payment of bills to unexecuted works among others.
Soon after the Siddaiah sought police probe, a fire broke out in one of the rooms in BBMP (city corporation) where records of the corporation had been stored.
Siddaiah had already declared that files pertaining to the financial scam in three assembly constituencies and others were not damaged in the fire mishap.
PTI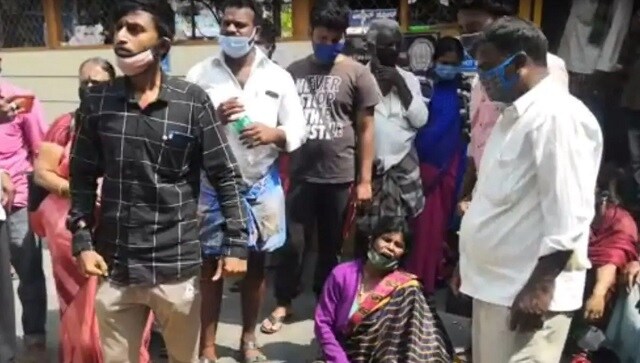 India
State minister S Suresh Kumar said it is yet to be ascertained if all patients died due to oxygen shortage and ordered the district administration to submit a death audit report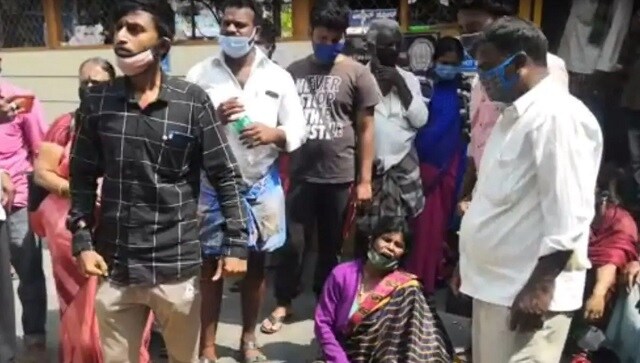 India
The development comes on the heels of deaths of 24 COVID-19 patients in Chamarajanagar district allegedly due to oxygen shortage
Entertainment
"We want to ensure that we help out anyone in need irrespective of where they come from or what religion they practice," said Gowda, who has also been driving ambulances.