India's COVID-19 epicentre: Three lockdowns later, Maharashtra accounts for 34.5% of nation's confirmed cases, its worst recovery rate
As it stands, 34.5 percent of India's COVID-19 positive cases and almost 40 percent of India's coronavirus-related deaths are from Maharashtra
When India announced the first lockdown on 25 March, the nation had seen a total of under 700 cases, of which Maharashtra accounted for a little over 100. At the same time, India reported 11 deaths, of which two were from Maharashtra.
Flash-forward seven weeks and the Uddhav Thackeray-ruled state's figures make for dismal reading. The chief minister was among those to request Prime Minister Narendra Modi for a lockdown extension (the fourth edition got underway today) and will be hoping things begin to look better at the end of it.
As it stands, 34.5 percent of India's COVID-19 positive cases and almost 40 percent of India's coronavirus-related deaths are from Maharashtra. The state also has the country's lowest (in terms of states that have recorded over 100 positive cases) recovery rate at 23.3 percent.
Find latest and upcoming tech gadgets online on Tech2 Gadgets. Get technology news, gadgets reviews & ratings. Popular gadgets including laptop, tablet and mobile specifications, features, prices, comparison.
Sports
Andre Gray, Nathaniel Chalobah and Domingos Quina have been left out of the Watford squad for the Southampton clash as a healthy precautionary measure.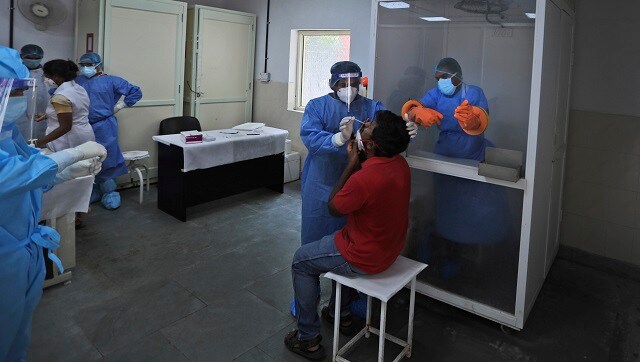 India
Coronavirus Updates:Students will be promoted to the next class without any examination but a decision on determination of marks will be taken in the next few days, said Technical Education Minister Subhash Garg
World
People relished their first pub drinks in more than three months, went to restaurants and finally got haircuts on Saturday as England took its biggest steps yet towards resumption of normal life after the coronavirus lockdown