Bombay HC raps agencies over slow probe of Dabholkar, Pansare murders
The Bombay High Court slammed the investigation agencies over slow probe of murders of the rationalists Dr Narendra Dabholkar and Govind Pansare.
Mumbai: The Bombay High Court on Wednesday slammed the investigation agencies over slow probe of murders of the rationalists Dr Narendra Dabholkar and Govind Pansare, and sought progress reports by 16 December.
Division bench headed by Justice SC Dharmadhikari, after perusing the probe reports submitted by CBI which is handling Dabholkar case and Maharashtra police's SIT which is investigating Pansare case, said the investigation in both cases was not satisfactory.
"We gave you (CBI) sufficient time to probe but not sufficient progress has been made. We are not satisfied with your statement that you are doing your best."
"We feel you are not serious about investigation. This case is very prestigious and the (slow) progress of probe reflects adversely on the image of the state," court said.
Additional solicitor general Anil Singh, appearing for CBI, said forensic evidence had been sent to the Scotland Yard (London police) for an opinion, so as to find out whether these two cases as well as the murder of Kannada scholar MM Kalburgi, also known for his rationalist views, were linked.
The agency also wanted to know whether same weapons were used in these three murders. But the forensic opinion was still awaited, so the court may give six weeks' time, he said.
But the High Court gave time to CBI only till 16 December and said a Joint Director of the Central agency should submit a progress report by then.
The court also asked Union Home Ministry and the External Affairs Ministry to coordinate to obtain the opinion from Scotland Yard quickly.
Public Prosecutor Mankunwar Deshmukh, appearing for police's special investigation team which is probing the Pansare murder, said the agency was very close to cracking the case, and was expecting big leads in 7 to 8 days.
SIT cannot disclose in the open court what steps it was going to take in near future, she said, adding that special teams had been formed to track down some absconding suspects.
However, the HC expressed dissatisfaction over the progress made so far.
"It seems no one is secure in the state, not even police," the bench observed.
Well-known anti-superstition activist Dr Narendra Dabholkar was shot dead in Pune in August 2013, while Pansare, a CPI leader and a rationalist, was killed in February 2015.
The High Court is hearing petitions filed by the families of the two activists regarding the probe.
India
Ram Rahim and four others were convicted on 8 October for the murder of Ram Rahim's former manager Ranjit Singh in 2002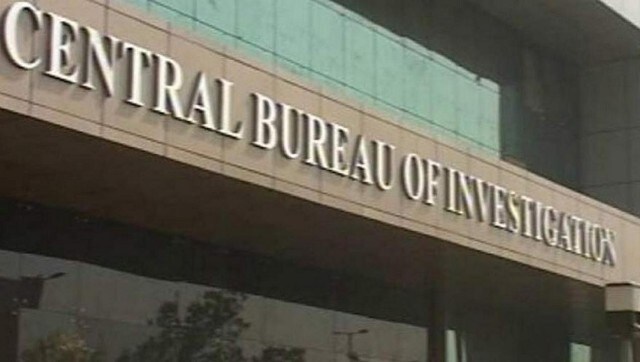 India
The court said the CBI's investigation was akin to 'babu-dom' as the charge sheet filed could not substantiate the charges made against the accused
India
The 49-year-old judge was allegedly mowed down by a heavy auto-rickshaw while he was s out on jog on the morning of 28 July in Dhanbad