Arun Shourie questions the tyranny of Gandhi's God of suffering
How can extreme suffering be so commonplace if there is a God who knows everything, who is all-powerful and also compassionate? Arun Shourie examines Gandhi's answers to this key question of faith, and finds his answers inadequate and unintentionally cruel.
Arun Shourie's new book, Does He Know a Mother's Heart? How Suffering Refutes Religions (Harper Collins, Rs 599)), is a brilliant, poignant, and passionate examination of the relationship between suffering, loss and God. Drawing on his personal tragedies – a son with cerebral palsy and a wife afflicted by Parkinson's Disease –  Shourie raises the question that haunts us all: "How can extreme suffering be so commonplace if there is a God who knows everything, who is all-powerful and also compassionate?"
His meticulous examination of religious texts leads him to conclude that their answers lead inevitably to a conception of God who is all-powerful yet punitive, arbitrary, and tyrannical. A better solution may lie instead in embracing a life of devotion and service that isn't reliant on divine will. In this excerpt from his book, he looks at the answers offered by the Mahatma, and finds them wanting.
IF NOT A LEAF FALLS BUT BY HIS WILL...
Untouchability has been the curse of our society. Gandhiji is revolted by it. What you are doing and saying will weaken Hinduism, the critics charge. ' . . . I am wholly indifferent whether Hindu religion is strengthened or weakened or perishes,' Gandhiji declares. 'I have so much faith in the correctness of the position I have taken up that, if my taking up that position results in weakening Hinduism, I cannot help it and I must not care.
15 January 1934: Gandhiji is in Calicut. 2.13 in the afternoon: A devastating earthquake strikes Bihar. It measures 8.4 on the Richter scale. Entire towns are flattened. Around 30,000 people are killed. Gandhiji receives heart-rending accounts from Dr Rajendra Prasad who has rushed to mobilise relief upon being released from jail. Gandhiji sees statements and accounts issued by the Viceroy and other authorities.
24 January 1934: Twenty-thousand people have turned up at the Municipal Market in Tinnevelly to hear Gandhiji. He refers to the devastation; to the accounts and communications he has received.
'All these communications show what puny mortals we are,' he tells the audience. 'You may call me superstitious if you like; but a man like me cannot but believe that this earthquake is a divine chastisement sent by God for our sins. Even to avowed scoffers it must be clear that nothing but divine will can explain such a calamity. It is my unmistakable belief that not a blade of grass moves but by the divine will.'
This being his basic belief, the deduction is ineluctable. 'For me there is a vital connection between the Bihar calamity and the untouchability campaign,' Gandhiji says. 'The Bihar calamity is a sudden and accidental reminder of what we are and what God is; but untouchability is a calamity handed down to us from century to century. It is a curse brought upon ourselves by our own neglect of a portion of Hindu humanity. Whilst this calamity in Bihar damages the body, the calamity brought about by untouchability corrodes the very soul.'
The logical fallacy of faith
There are two separate points in what Gandhiji says: one proposition is that the sin of untouchability has caused God to inflict the earthquake; the other is that the earthquake is yet another occasion to erase the sin of untouchability....
But there are obvious questions: 'Why has the punishment been inflicted now for a sin that is centuries old?' 'Why has the punishment been inflicted on Bihar and not on the South where untouchability is so much more extreme?' 'Why an earthquake — that kills and maims indiscriminately — and not some other form of punishment which would target the chastisement to those who actually indulge in this sin?'
'I am not affected by such posers,' Gandhiji writes.'My answer is: I am not God. Therefore I have but a limited knowledge of His purpose. Such calamities are not a mere caprice of the Deity or Nature. They obey fixed laws as surely as the planets move in obedience to laws governing their movement. Only we do not know the laws governing these events and, therefore, call them calamities or disturbances.'...
No less a person than Gurudev Rabindranath Tagore weighs in against what Gandhiji has been saying.
' . . . Physical catastrophes have their inevitable and exclusive origin in certain combination of physical facts,'  Tagore writes. 'Unless we believe in the inexorableness of the universal law in the working of which God Himself never interferes, we find it impossible to justify His ways on occasions like the one which has sorely stricken us in an overwhelming manner and scale.'
But maybe the ways are unjustifiable. Maybe there is no justification simply because there is no God to ordain all this retribution or to desist from interfering with the working of 'His' laws. The matter is a problem only because we first posit a God, and then have to account for what we see all round us.
To say, as the Gurudev has said, is to beg the question— twice over. First, we have to set out the evidence on the basis of which we maintain that He has set up the universal law; and next we have to set out the reason on account of which He has decided never to interfere in its working — even when He sees the catastrophic consequences that His law is inflicting on so many.
Tagore limits himself to setting out the problem that arises when, as Gandhiji has done, we read ethical chastisements or rewards into events like earthquakes. 'If we associate ethical principles with cosmic phenomena,' Tagore says in his statement, 'we shall have to admit that human nature is morally superior to Providence that preaches its lessons in good behaviour in orgies of the worst behaviour possible.... For we can never imagine any civilised ruler of men making indiscriminate examples of casual victims, including children and members of the untouchable community, in order to impress others dwelling at a safe distance who possibly deserve severer condemnation.'
Tagore's statement has an important clue. An insuperable problem arises — namely, that God turns out to be inferior to ordinary human nature 'if we associate ethical principles with cosmic phenomena'. But the problem arises only because we posit a God. If we do not, the evil we see continuing, the injustices that stare us in the face — none of them is a problem that has to be accounted for. Earthquakes occur only as earthquakes.
Continues on the next page
Gandhi and the Holocaust
Given that not a leaf moves but by the will and command of God; given that even in the collective suffering of thousands — as in natural disasters — there is a 'divine chastisement'; given that the Divinity inflicts the chastisement because of our sins, how would a believer like Gandhiji view man-made suffering? What did he have to say about the persecution of Jews in Hitler's Germany, for instance?
'Can the Jews resist this organised and shameless persecution? Is there a way to preserve their self-respect, and not to feel helpless, neglected and forlorn?' Gandhiji asks in November 1938, in an article, 'The Jews', which will ignite comments far and wide.  'If I were a Jew and were born in Germany and earned my livelihood there, I would claim Germany as my home even as the tallest gentile German may and challenge him to shoot me or cast me in the dungeon; I would refuse to be expelled or to submit to discriminating treatment.'
'But what more do you expect of us?' several Jewish leaders ask. Are the Jews in Germany being violent? Are they not bearing the blows in silence? Non-violently? Have they not been practising non-violence for two thousand years?
Gandhiji's answer comes as close to blaming the victim as one can come. He writes:
The Jews, so far as I know, have never practiced non-violence as an article of faith or even as a deliberate policy. Indeed, it is a stigma against them that their ancestors crucified Jesus. Are they not supposed to believe in an eye for an eye and a tooth for a tooth? Have they no violence in their hearts for their oppressors? Do they not want the so-called democratic powers to punish Germany for her persecution and to deliver them from oppression? If they do, there is no non-violence in their hearts. Their non-violence, if it may be so called, is of the helpless and the weak... Sufferings of the non-violent have been known to melt the stoniest hearts... The exhibition of such courage is only possible for those who have a living faith in the God of Truth and Non-violence, i.e., Love.
But Gandhiji's observations — on the reason for the Bihar earthquake, on why non-violence is bound to melt even a Hitler's heart — also show where a line of reasoning based on faith in God leads. For one thing, it pins the blame on the victim. As God is just, the victim must have done something to deserve the chastisement.
And it is manifestly circular. Non-violence is certain to melt the stoniest heart. When Hitler's heart clearly does not melt, that is because sufficient numbers have not offered themselves for immolation. And when someone asks, 'But aren't six million sufficient?' the answer clearly is, 'But they did not have love in their heart.' And how do we know that they did not have love in their heart as they entered the gas chambers? From the fact that Hitler's heart did not melt . .
In the end, Gandhiji's unshakeable faith in non-violence rests on his unshakeable faith that God does come to the aid of those who are true.
Apart from the question whether that faith is at all tenable, that stance shuts out examination. The question that bears even more on our subject is the basic one: if nothing happens but by the will of God, did God set Hitler and the Germans up to carry out the holocaust? Did He do so, so that Hitler, having wreaked evil, may, as chastisement, die an ignominious death in his bunker, and so that Germans may be killed in turn, and suffer the humiliation of resounding defeat?
Find latest and upcoming tech gadgets online on Tech2 Gadgets. Get technology news, gadgets reviews & ratings. Popular gadgets including laptop, tablet and mobile specifications, features, prices, comparison.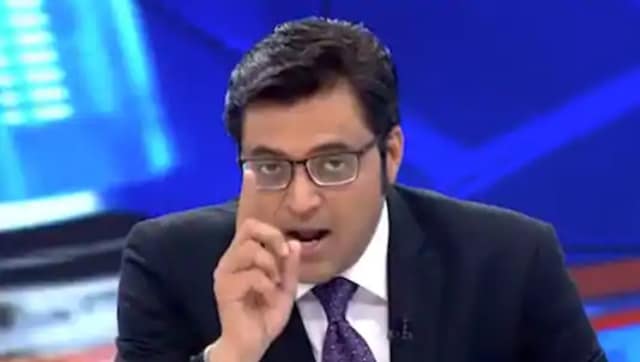 India
Goswami was booked in two cases related to his alleged provocative remarks and defaming Congress interim chief Sonia Gandhi in a television debate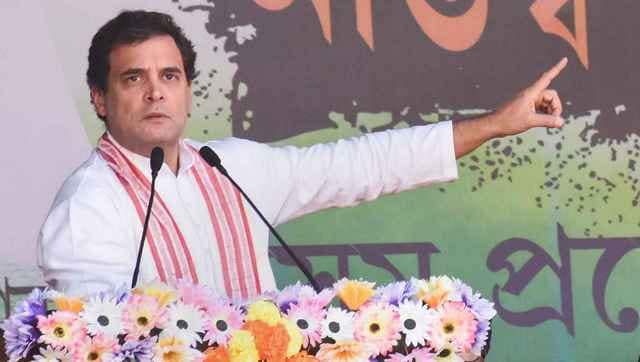 India
Addressing the meeting of the Congress Working Committee, he said there has been a "complete and total failure" of foreign policy under the Modi government.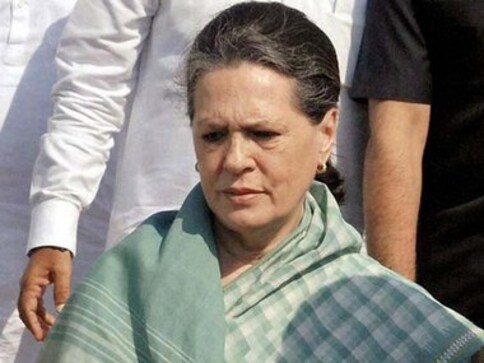 India
Sonia Gandhi also said that since a significant number of poor households continues to be excluded from the Public Distribution System, 'temporary ration cards must be issued to all such households.'