How to share WhatsApp Status to Facebook Stories
Here is how you can share the WhatsApp status to the other apps
Even though most of the users post stories on Facebook and Instagram, there are people who still prefer WhatsApp to post their stories in the form of WhatsApp Status. Now the Facebook-owned messaging app is testing its new feature where the users can share their WhatsApp status on other apps like Facebook.
(Also Read: How to enable WhatsApp dark mode on Android and iOS devices)
This feature is available on WhatsApp Beta version only so one has to make sure that they use the required version of the app so that they can share the status to Facebook stories.
How to share WhatsApp status to Facebook Stories
Step 1: Open WhatsApp on your smartphone
Step 2: Go to "Status" and create a status
Step 3: Now you will have two options: Share old status or new status
Step 4: Go to My Status>Share to Facebook Story
Step 5: Tap "allow" or "open" if asked to open the Facebook app.
Step 6: Once you get to the Facebook app, you can choose the audience that can see your story and then tap "Share now"
Step 7: If you want to share an old status, go to My Status (iPhone) or My Status>More...(Android)>...>Share to Facebook
Step 8: Tap "Allow" or "Open" if asked to open the Facebook app
Step 9: Once you open the Facebook app, select the audience and tap "Share now"
These are the quick steps that can help you share your WhatsApp status as Facebook story.
Find latest and upcoming tech gadgets online on Tech2 Gadgets. Get technology news, gadgets reviews & ratings. Popular gadgets including laptop, tablet and mobile specifications, features, prices, comparison.
First Cricket News
Kings XI Punjab stop Mumbai Indians' five match winning streak and register their second win in a row and do so in dramatic fashion. The two teams were level after 40 overs at 176 each. Then after first Super Over at 5 runs. In the second super over, KXIP chase down 12 runs from 4 balls.
First Cricket News
Outstanding final over bowled by the Bravo as he starts off with a couple of dots, before bamboozling Nadeem with an off-cutter to collect a simple return catch and pretty much seal the game in his team's favour. Sandeep's able to collect a single off the fifth, with Natarajan getting beaten off the last delivery. Chennai Super Kings win by 20 runs and keep their IPL 2020 campaign alive as they collect their third victory in eight games!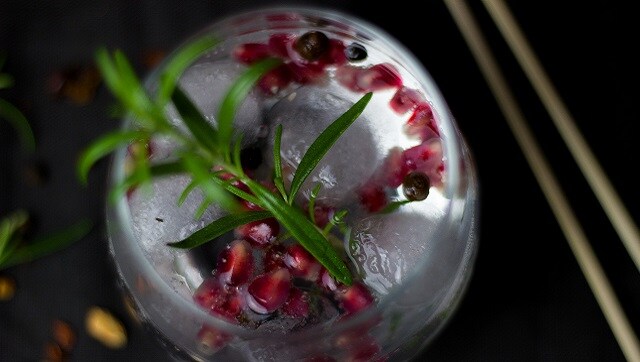 Lifestyle
The spate of gin launches in India aims to change preconceived notions about the spirit, widen its audience, give them a range to choose from and in the process, find their own gin identity.