Try these deep-penetration sex positions to get pregnant quickly
When you're trying to get pregnant, just any fun position or having sex every day is not going to help as much as you might assume.
Before you have kids, you have to … ahem … do some math: deduce the days when you're ovulating, get the timing right, and shun any gravity-defying sex positions - gravity-defying for the sperm, of course. So, no sex while standing or woman-on-top if you mean business.
It may feel weird to consider this advice if you've spent your youth trying to avoid getting pregnant, but there is a time and place for everything. So if you and your partner are ready to start your family, read on:
First, the basics
Yes, you need to have sex to have babies. But when you're trying to get pregnant, just any fun position or having sex every day is not going to help as much as you might assume. There's a method that you need to follow to give yourself the best chance of getting pregnant. Step 1 of this method is understanding how your body works.
A woman's ovaries release eggs (yes, in the plural) every month, and this process is called ovulation. The eggs then travel through the fallopian tubes to the uterus, and during this journey, the sperm fuses with an egg - and this process is called fertilization. 
Too technical? Maybe yes, but ovulation happens for just five or six days in the month - and that's the period when you should have sex to get pregnant.
This period of ovulation depends on your menstrual cycle, so keep a track of your cycle if you want to get pregnant. Gynaecologists say that days 12-16 of your menstrual cycle are your most fertile. You can also use menstruation apps to tracking your menstrual cycle and understand just when you're ovulating. This is the time to get busy: though there's no surefire way to get pregnant, having sex multiple times during this window increases your chances.
According to the UK's National Health Service, sperms can remain active in a woman's body for up to seven days, so if you have sex before ovulation, the sperm can "wait" to fertilize the newly released egg too. It's important to have sex every two-three days in a month to ensure pregnancy, and the frequency of sex should ideally be increased during ovulation.
Sex positions
Now that you know when to have sex to get pregnant, here's the how. First, figure out your lube situation. Several studies have shown that using water-based lubricants can affect sperm quality, so if you need or want to use lubricants for sex then ask your doctor for a safe option for you.
When it comes to sex positions, remember that gravity-defying positions (with the woman on top or while standing) are not going to help. But that's not to say that you need to take the fun out of the equation altogether. Remember, what you're looking for is deep-penetration sex.
Two sex positions can maximise this, and your fertility: missionary (man-on-top) and doggie (man-behind). These positions allow for — you guessed it — deeper penetration, which brings the sperm closer to the cervix and eggs from the moment of ejaculation.
Pillow talk
Once you've got the swimmers in there, take it easy. Do not stand up immediately after sex: it's best to lie back comfortably for 10-15 minutes after sex to improve the chances of fertilization.
Better yet, place a pillow under your lower back to help the sperm swim in the right direction. You can also prop your legs up with the help of stacked pillows to aid this process along.
Cleaning yourself up or peeing right after sex might help avoid urinary tract infections, but if you're trying to get pregnant, then you should delay this for at least half an hour. If you decide to clean your vagina with water immediately after having sex, then you might inadvertently kill the sperm. 
Remember these pointers and make sure that you use your ovulation period properly by having sex the right way to increase your chances of getting pregnant.
(While this advice may help some couples conceive, please note that this information should be seen as "what not to do" by people trying to avoid pregnancy. Globally, thousands of unwanted pregnancies occur every day because people choose to depend on methods like avoiding sex during the ovulation period alone.)
Read myUpchar's extensive guide on How to Get Pregnant for more information.
Health articles in Firstpost are written by myUpchar.com, India's first and biggest resource for verified medical information. At myUpchar, researchers and journalists work with doctors to bring you information on all things health.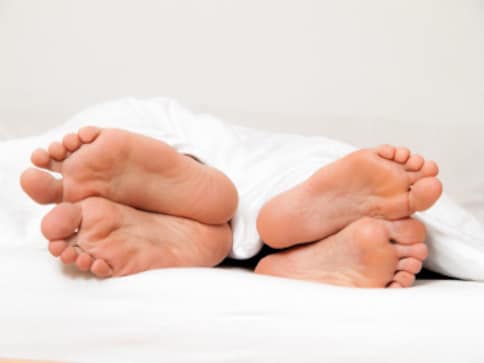 Health
Sex doesn't have to hurt, not even the first time if you do everything right. If it does hurt, there could be something wrong.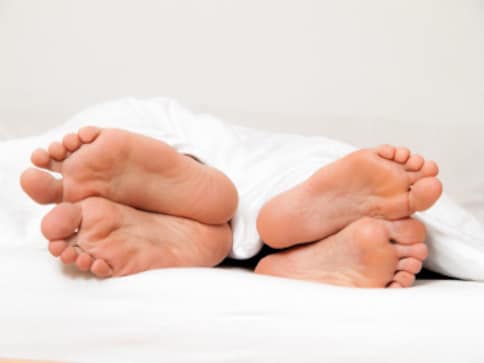 Health
Is it possible to alter your sexual routine slightly to ensure that your back is not further injured and you can still get to enjoy getting intimate?
long reads
Patriarchal hookup culture treats consent like a game, something to be secured so that technically what follows isn't rape. Many of the narratives that have emerged during #MeToo have revealed the hollowness of the distinction between illegal rape and unethical sex.