Levels of vitamin D precursor in body could be better indicator of present health, future risks, claims study
Though the study showed that low levels of both free and bound vitamin D metabolites were associated with a higher risk of death, only the free precursor of vitamin D, 25-hydroxyvitamin D, was efficient in predicting future health problems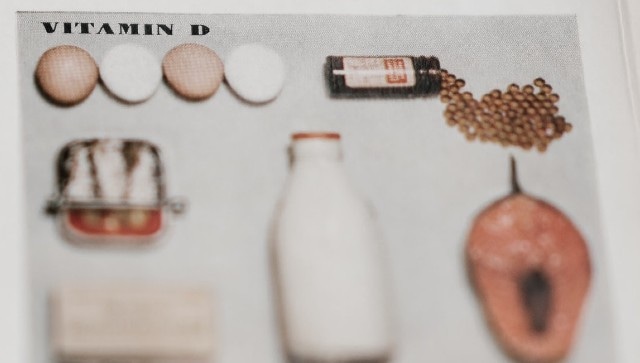 According to a study published in the journal Nature earlier this year, about 490 million people in India have a vitamin D deficiency. Vitamin D, also known as the sunshine vitamin, is one of the vitamins which are formed in the body itself. Vitamin D is present in the skin in the form of a precursor, 25-dihydroxyvitamin D, which gets activated to become 1,25-dihydroxyvitamin D after exposure to the sun. The active form of vitamin D, 1,25-dihydroxyvitamin D, helps in strengthening the bones and teeth, improving muscle strength and preventing fractures and is extremely necessary for the growth of bones in children.
However, in a recent study, presented at the online meeting of the European Society of Endocrinology 2020, scientists found that the free, precursor form of vitamin D found circulating in the bloodstream is a more accurate predictor of future health and disease risk, than the often-measured total vitamin D.
Predicting health risks with the help of vitamin D levels 
Since 99 percent of the active form of vitamin D is bound to the proteins present in the blood, only 0.4 percent of 1,25-dihydroxyvitamin D and 0.03 percent of 25-dihydroxyvitamin D roam freely in the body and act as a better indicator of current health status and predictor of future risks.
To examine this, Dr Leen Antonio, along with his team from the University Hospitals Leuven, Belgium, examined the levels of free vitamin D metabolites in the bodies of 1,970 men from the 40-79 age group between the years 2003 and 2005. The data of these men were taken from the European Male Ageing Study. The scientists also took age, body mass index, the habit of smoking and other self-reported health issues into account.
The results of the study
While examining the results it was found that 524 men died during the follow-up and these men had a higher body mass index and lower physical activity levels.
The rest of the results showed that men who had the lowest levels of 1,25-dihydroxyvitamin D and 25-dihydroxyvitamin D were at increased risk of dying. The scientists further stated that the men who showed low levels of 25-dihydroxyvitamin D were more likely to die than those who had low levels of 1, 25-dihydroxyvitamin D.
It was concluded that though low levels of both free and bound vitamin D metabolites were associated with a higher risk of death, only the free precursor of vitamin D, that is 25-hydroxyvitamin D, was efficient in predicting the future health problems. So rather than examining the total vitamin D levels, the free vitamin D metabolites should be tested to determine any disease.
For more information, read our article on Vitamin D.
Health articles in Firstpost are written by myUpchar.com, India's first and biggest resource for verified medical information. At myUpchar, researchers and journalists work with doctors to bring you information on all things health.
World
ATHENS (Reuters) - Greek police used teargas and water cannon to disperse people who had gathered in central Athens on Saturday to protest against mandatory COVID-19 vaccinations. More than 4,000 people rallied outside the Greek parliament for a third time this month to oppose mandatory inoculations for some workers, such as healthcare and nursing staff.
World
ISTANBUL (Reuters) - Two Turkish soldiers were killed and two were wounded in an attack on their armoured vehicle in northern Syria, and Turkish forces immediately launched retaliatory fire, Turkey's defence ministry said on Saturday. "Our punitive fire against terrorist positions is continuing," the statement on Twitter on said. It did not specify where the attack occurred, but media reports said it was in the al-Bab area.
World
By Marcelo Rochabrun SAO PAULO (Reuters) - Protesters took to the streets in several Brazilian cities on Saturday to demand the impeachment of far-right President Jair Bolsonaro, whose popularity has fallen in recent weeks amid corruption scandals against the backdrop of the pandemic. This week, news broke that Brazil's defense ministry told congressional leadership that next year's elections would not take place without amending the country's electronic voting system to include a paper trail of each vote. Bolsonaro has suggested several times without evidence that the current system is prone to fraud, allegations that Brazil's government has denied