Here's why periods give you a tummy upset. Plus, four easy ways to beat the bloat
Most women experience one or more gastrointestinal (GI or gut) symptoms that mark phases in their menstrual cycle.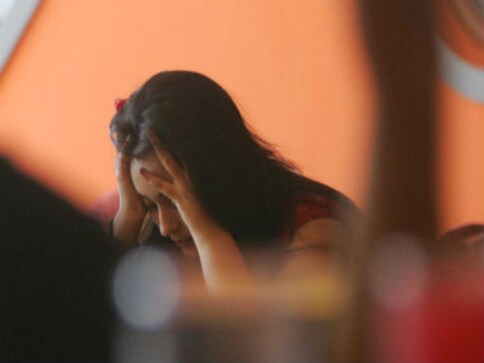 Do you get bouts of diarrhoea before or during your period? Do gassiness and bloating warn you that you are going be on your period soon? You are not alone. Most women experience one or more gastrointestinal (GI or gut) symptoms that mark phases in their menstrual cycle. Experts say that this is because of the chemicals and hormones that control our menstrual cycle. Yes, you heard that right, our menstrual cycle silently (or so we hope) decides how our gut functions.
Meet the culprits: progesterone and prostaglandins
A woman's body has various hormones that control her menstrual cycle. Chief among them are estrogen and progesterone. While estrogen prepares the egg for ovulation, progesterone helps thicken the uterus lining to bear the embryo in case fertilisation happens.
However, while doing its main job, progesterone also affects your GI tract on the side. Progesterone levels start to rise right after ovulation (luteal phase) and that's when you start to feel constipated.
Research published in the peer-reviewed World Journal of Gastroenterology showed that high progesterone levels reduce the squeezing "peristaltic" movement of the intestines that pushes the food forward, thus making you feel clogged up. Though, there are some researchers who say that it is estrogen and not progesterone which is responsible for this condition. 
In the absence of fertilisation, progesterone levels start to decrease to initiate menstruation. When this happens, our bodies release prostaglandins, hormones that cause contractions in the uterus (and the dreaded period cramps) and help shed all the extra lining that progesterone had built up over days. Prostaglandins also cause contractions in your intestines, leading to diarrhoea.
The verdict
It is important to note that not every woman experiences the same tummy issues during these phases of their menstrual cycle, but there have been studies that connect constipation with the luteal phase and diarrhoea with the menstrual phase of the cycle.
On the other hand, there are scientists who say that the link between the phases of the menstrual cycle and specific symptoms is unclear - though these researchers did not completely deny the possibility or the GI disturbances. 
In a 2014 study done at the Department of Internal Medicine, University of Manitoba, Canada, researchers found that of the 156 women under study, 73% experienced diarrhoea right before or during menses.
Similarly, an older study done at the St Mark's Hospital, London, found that most women got constipation during their menstrual cycle but it was not related to the luteal phase.
Tips to ease the symptoms
You can't change your normal cycle, but you can get relief from some of the gut problems that come with your period, by making tiny lifestyle changes. Here's a small selection of things you can try:
Eat healthy: Include fresh fruits and veggies in your meals, along with a sufficient amount of fibre. This will help keep your gut healthy and things moving along. 

Don't forget to drink enough water throughout the day to keep yourself hydrated. Water will also help flush out all the waste from your gut.

If constipation is the problem, you can take laxatives or stool softners. Talk to your doctor before taking any medicine, though.

You can also take probiotic foods like curd balance your gut flora, which, in turn, would regulate your digestion process. (Try a greek yoghurt smoothie with strawberries and flaxseeds - it's yummy, nutritious, loaded with fibre and a probiotic!)
For more information, read our article on Period Myths and Facts.
Health articles in Firstpost are written by myUpchar.com, India's first and biggest resource for verified medical information. At myUpchar, researchers and journalists work with doctors to bring you information on all things health.
also read
World
In a first for Europe, Spain has approved a law allowing those with painful periods to take three days of paid leave. The move could come as relief for those who suffer from painful menstruation
Health
If you do plan on giving it a try, or are even a little bit curious, let us tell you - it's really not so hard and can actually be a lot of fun.
Health
Globally, endometriosis affects an estimated 176 million women - many of whom believe that the excruciating pain they live with is normal period pain.