Dissatisfaction with physical appearance, poor sleep linked to depression in teens and adolescents, suggest studies
Chronic sleep disruption due to early-life stress can produce long-lasting changes in neuroendocrine signalling pathways, and cause depression in adolescents, especially women, one of the studies said
Depression is a mental disorder that affects people of all age groups across the world. According to the World Health Organization (WHO), depression is a leading cause of disability globally and more than 264 million people of all ages suffer from it.
While a few decades ago, depression was mostly recognised to be a disease prevalent among adults, it's now understood that both children and adolescents are affected by it.
The WHO says that depression is the fourth leading cause of illness and disability among adolescents aged 15-19 years, and the 15th cause of the same among those aged 10-14 years.
A study published in the Indian Journal of Psychological Medicine in 2019 suggests that even though the global prevalence data for teen depression is available, countries like India have limited research on the subject to pinpoint prevalence, unique characteristics, and preferred or effective methods of treatment.
However, current school and community-based studies — despite limitations — point to the fact that teen depression is on the rise in India too. This highlights the need to better understand factors that may lead to depression in children and adolescents and how it may affect their adult lives.
Self-image and depression in teenagers
A new study published in the Journal of Epidemiology & Community Health suggests that teenagers who are unhappy with how they look physically are at a much higher risk of suffering from depression by the time they reach early adulthood.
While body dissatisfaction is linked to eating disorders, unhealthy behaviours, and mental health issues like body dysmorphic disorder, this study indicates that it's also a very high-risk factor for teen and early adult depression.
The UK-based study included 2,078 girls and 1,675 boys from the Avon Longitudinal Study of Parents and Children (ALSPAC) to test if body dissatisfaction at 14 years of age could predict the onset of depressive episodes at 18 years of age.
The researchers found that 32 percent of the girls and 14 percent of the boys were unhappy with their weight, while 27 percent of the girls and 14 percent of the boys found their figure dissatisfying.
When these participants turned 18 years old, around 10 percent of the girls and 5 percent of the boys reported having at least one mild depressive episode. About 7 percent of the girls and almost 3 percent of the boys had experienced at least one moderately severe depressive episode.
Finally, 1.5 percent of the girls and 0.7 percent of the boys had had a severe depressive episode. Further data analysis helped the researchers conclude that body dissatisfaction at the age of 14 years does predict higher risks of depressive episodes of varying degrees among girls by the time they turn 18 years of age. Among boys, body dissatisfaction at 14 years increases the risk of mild and severe depression by the time they turn 18 years.
Chronic sleep disruption and depression in adolescence
Another study published recently in Behavioural Brain Research suggests that chronic sleep disruption due to early-life stress can produce long-lasting changes in neuroendocrine signalling pathways, and cause depression in adolescents, especially women.
The study was conducted on 80 adolescent and adult mice (40 male and 40 female). The mice were either exposed to manually disrupted sleep for the first four hours of each rest cycle or allowed to rest normally, without disruptions, for eight consecutive days.
At the end of this period, forced swim tests were conducted to analyse depressive behaviours.
The researchers found that the adolescent mice that endured chronic sleep disruption showed a significant increase in corticosterone release and subsequent rise in depressive behaviours.
This change after such a short period of exposure was more pronounced in the female adolescent mice and completely absent in adult mice of both genders.
This study, therefore, proved that chronic sleep disruption is a crucial predictor of depression in adolescents, especially females. The study also recommends that regulating sleep time and quality may provide a viable method of preventing teen depression.
For more information, read our article on Depression. 
Health articles in Firstpost are written by myUpchar.com, India's first and biggest resource for verified medical information. At myUpchar, researchers and journalists work with doctors to bring you information on all things health.
Arts & Culture
"What I do not like about allopathy is the focus on disease rather than health. I wanted to focus on health," says Khurshed Batliwala, co-author of Sleep Your Way to Success.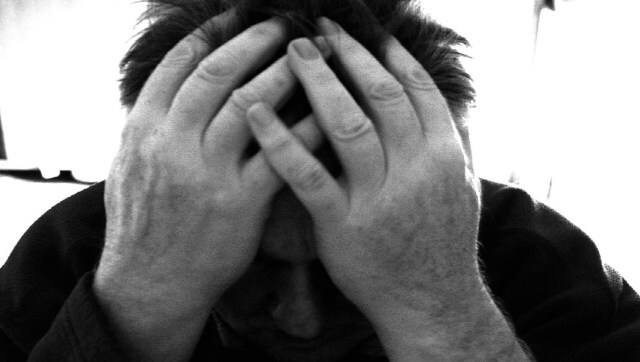 Health
Migraine is a leading cause of disability, but is also one which is often misunderstood by the general public.
Health
The study discovered that there is a time-sensitive window after experiencing a trauma where optogenetic intervention can help improve sleep duration and quality