Delhi not to host IPL matches, first COVID-19 death in India, Andhra reports first coronavirus case
According to media reports, the total number of cases went up to 78 in India on March 13 with Andhra Pradesh reporting its first patient on March 12.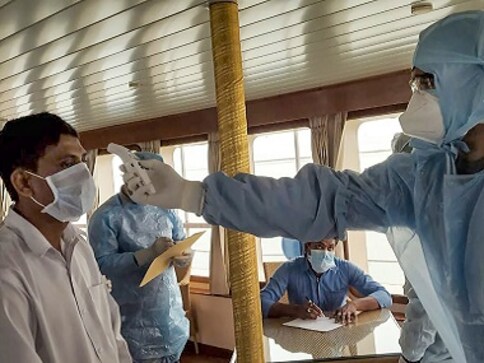 On March 12th, India reported its first coronavirus death. The 76-year-old man from Karnataka had returned from Dubai on Feb 29 and had reportedly been suffering from high blood pressure and asthma. 
He had not shown any symptoms on returning but reported fever and cough by March 6. The man died on March 10th but was considered as a suspected COVID-19 case up until yesterday when sample reports confirmed that he had acquired the infection. He was being treated for viral pneumonia and had already been discharged when he died on the way back home. 
Karnakata health authorities have already begun home quarantine for all of his family members and are currently tracking all his contacts.
As of March 12, more than 125,000 cases of COVID-19 have been reported worldwide and 4,614 people have died of the disease. More than 68,000 people in the world have recovered from COVID-19. The infection has spread to 118 countries. 
Sophie Grégoire Trudeau, the wife of Canadian prime minister Justin Trudeau tested positive for novel coronavirus infection yesterday. The prime minister himself has already begun the standard 14-day quarantine.
The world
Dr Tedros Adhanom Ghebreyesus, the director-general of the World Health Organisation said on Thursday that the disease is spreading quickly - the total number of cases outside China have increased by 13 times in the last two weeks. It is highly important to maintain fundamental public health measures if we want to control the infection. Any country who gives up on these measures is likely to get hit worse.
Ghebreyesus suggested a four-step strategy to control the infection: 
Prepare and be ready: A lot of countries have less than 10 cases and most countries have unaffected areas. We can still try and keep it that way.

Detect, prevent and treat: Find out every new case and treat them as per the standard protocols to break the contact transmission chain.

Reduce and suppress: Test all suspected cases to reduce the chances of transmission. Quarantine the patients and their closed ones.

Innovate and improve: Since the virus is new, every country can share lessons on new ways to prevent the transmission and treat the infection.
The World Health Organisation is already sending protective equipment and lab supplies to all the countries.
India 
According to media reports, the total number of cases went up to 78 in India on March 13 with Andhra Pradesh reporting its first COVID-19 patient on March 12. Three new cases showed up in Maharashtra, and 1 in Karnataka. 
More than 11 lakh people have been screened at airports so far. Most of the patients in India are people who have returned from foreign countries, their close relatives and people who came in close contact with them. Around 1,500 people who have come in contact with the confirmed patients are under observation right now.
The government of India has set up 52 labs across the country that have been equipped to test fro COVID-19 including AIIMS and National Center for Disease Control (NCDC) in Delhi and about 56 centres are set up for sample collection. 
India is planning to fly out its citizens from Iran - a country with more than 10,000 confirmed cases. The evacuated people will be brought in three batches and will all be quarantined on return. The first batch of 120 is to land today and will be quarantined in Jaisalmer. 
Manish Sisodia, Deputy Chief Minister of Delhi, announced on March 13 that Delhi will not be hosting any IPL (Indian Premier League) matches this season.
For more tips, read our article on Coronavirus.
Health articles in Firstpost are written by myUpchar.com, India's first and biggest resource for verified medical information. At myUpchar, researchers and journalists work with doctors to bring you information on all things health.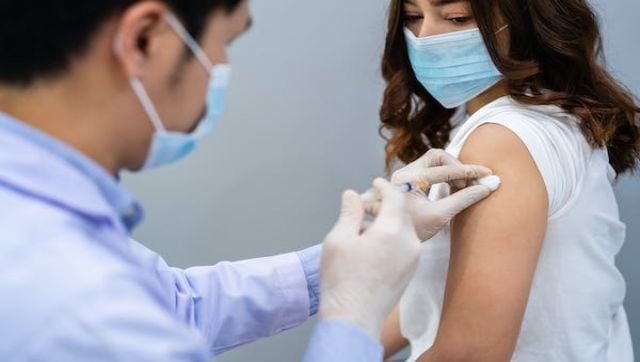 World
The US-based Institute for Health Metrics and Evaluation (IHME) estimates that nearly 145 million people worldwide had at least one of those symptoms in 2020 and 2021
India
A team led by researchers at Washington State University, US, found spike proteins from the bat virus, named Khosta-2, can infect human cells and is resistant to both the antibody therapies and blood serum from people vaccinated forS-CoV-2
World
"During our study, we couldn't detect viral particles in the cardiac tissues of COVID-19 patients, but what we found was tissue changes associated with DNA damage and repair,"