COVID-19 could lead to Guillain-Barre syndrome in rare cases
Guillain-Barre syndrome is an autoimmune disorder. In this condition, the immune system starts attacking the nerves specifically.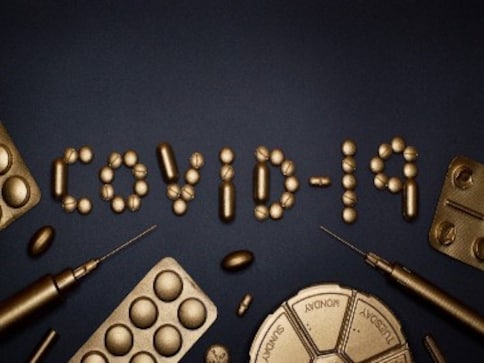 COVID-19 has spread to almost all corners of the world, with over 2.5 million people infected. Over the past four months, researchers, scientists and doctors have made many discoveries about the novel coronavirus that causes COVID-19. All we knew in the initial days was that it presented with flu-like symptoms - fever, cough and fatigue. But then discoveries were made about how the virus could not only attack the lungs but also the heart, brain, gut and kidneys.
This growing body of research is how we now know that a large percentage of patients can have mild or even no symptoms, some can have gastrointestinal symptoms, some can lose their sense of smell and taste and some can even get viral conjunctivitis.
New research now suggests that, in rare cases, COVID-19 patients could develop Guillain-Barre syndrome.
What is Guillain-Barre syndrome?
Guillain-Barre syndrome is an autoimmune disorder. Autoimmune disorders are conditions in which the immune system, which is supposed to fight foreign organisms, starts attacking your own body instead. In this condition, the immune system starts attacking the nerves specifically.
Symptoms of the disorder could include muscle weakness, a tingling sensation (paresthesia) in the fingers and toes, problems with coordination, difficulty moving the eyes or face, fatigue and rapid heart rate. The symptoms can quickly progress and lead to full-body paralysis. The exact cause isn't yet known but it can be triggered by a viral or bacterial infection.
How is Guillain-Barre syndrome related to COVID-19? 
A study, published online in the New England Journal of Medicine, was conducted in Northern Italy by a team of doctors. Of the 1,100-1,200 COVID-19 patients admitted to three hospitals there, five were found with symptoms similar to that of Guillain-Barre syndrome.
The Guillain-Barre symptoms appeared between 5-10 days after the onset of COVID-19 symptoms. The first symptoms to appear in four of the patients were lower limb weakness and paresthesia (tingling sensation); in the fifth patient, it was facial diplegia (paralysis on both sides of the face), followed by impaired coordination and paresthesia. Within the next four days, all four limbs became weak in four of the patients, three of them needed mechanical ventilation.
All five patients were given immune globulin therapy - a treatment that included giving antibodies to the patients to strengthen the immune response. After four weeks, two of the patients remain in the ICU, two are undergoing physical therapy and one is able to walk without help and has been discharged.
This study and its findings, although important, aren't surprising, given that Guillain-Barre is known to be triggered by viral infections, including influenza, Zika and HIV. And five out of almost 1,200 is still very rare, as is consistent with this autoimmune disorder.
For more information, read our article on Passive Antibody Therapy.
Health articles in Firstpost are written by myUpchar.com, India's first and biggest resource for verified medical information. At myUpchar, researchers and journalists work with doctors to bring you information on all things health.
World
Lawyers for prisoners accused of plotting terrorist attacks, including 9/11 and the 2002 Bali bombing, reached the island Saturday on the first military commissions flight of 2023. Some managed to see their clients before the prison halted meetings Wednesday morning, without explanation
World
Residents must stay in homes, submit to temperature checks in first citywide lockdown in eight months, according to official notice.
World
The planned change would mark a major turning point in Japan's COVID-19 policy toward normalizing social and economic activities