Coronavirus Outbreak: 25 cases of COVID-19 found amongst players, staff of Ukrainian football team Karpaty Lviv
The Ukrainian football association says the cases at Karpaty Lviv came from tests on 65 people. None of the players or staff members have been named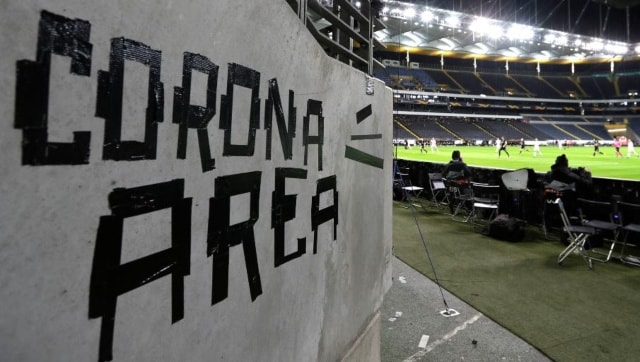 A Ukrainian football team has found 25 cases of the coronavirus among players and staff.
The Ukrainian football association says the cases at Karpaty Lviv came from tests on 65 people. None of the players or staff members have been named.
The Ukrainian league restarted last week without Karpaty. The team's first game was canceled because of suspected virus cases and the league has now postponed two more matches.
The league's planned end date in mid-July is now in doubt.
Karpaty says everyone who tested positive is in isolation and that training has been canceled for a two-week quarantine period.
Karpaty player Egor Nazarina told Ukrainian TV channel Futbol that he didn't believe anyone at the club had displayed symptoms of COVID-19.
Click here to follow LIVE updates on the coronavirus outbreak
World
COVID-19 cases in China on Friday rose to over 25,000, including more than 500 in Beijing, prompting city officials to advise millions of residents to stay home and undergo daily testing
India
The affidavit was filed in response to a plea by the parents of two girls who died due to adverse effects following Covid-19 vaccination. It said vaccines made by third parties had undergone regulatory review, and holding the state liable to provide compensation may not be legally sustainable
Health
Severe, long-term fatigue, post-exertional malaise, pain and sleep problems are characteristic signs of the disease