Covaxin jab effective against UK variant of coronavirus, claims study
Covaxin - vaccine developed by Hyderabad-based Bharat Biotech - is effective against UK variants of COVID-19, according to a study on 26 participants, shared by the company on Wednesday.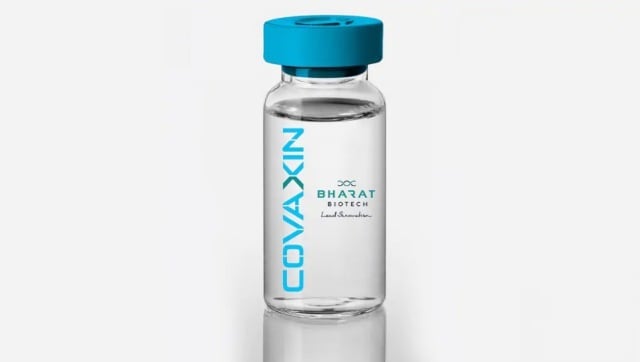 Hyderabad: Covaxin, developed by Bharat Biotech, has the ability to neutralise the UK variant of the coronavirus, according to a preprint review by bioRxiv, a free online archive and distribution service for unpublished preprints in the life sciences.
The archive is operated by Cold Spring Harbor Laboratory, not-for-profit research and educational institution in New York.
Bharat Biotech performed the plaque reduction neutralisation test (PRNT50) using sera collected from the 26 recipients of Covaxin and tested them against the UK variant and heterologous strain, the report said.
"A comparable neutralisation activity of sera of the vaccinated individuals showed against UK-variant and the heterologous strain with similar efficiency, dispel the uncertainty of possible neutralisation escape," the preprint review published in bioRxivs website said.
Covaxin is India's totally indigenous COVID-19 vaccine developed in collaboration with the Indian Council of Medical Research and National Institute of Virology.
It is developed and manufactured in Bharat Biotech's BSL-3 (Bio-Safety Level 3) bio-containment facility, one of its kind in the world.
The vaccine is currently under Phase-3 trials and is being used as part of the nationwide immunisation programme for healthcare workers after the Central Licensing Authority granted permission for the sale or distribution of Covaxin for restricted use in emergency situations.
Reacting to the bioRxiv review, ICMR tweeted:
India
The adoption of AI technology in healthcare is growing in India. However, AI as data-driven technology has many potential ethical challenges which include algorithmic transparency and explainability, clarity on liability, accountability and oversight, bias and discrimination
World
Beijing's population decline was in line with national trends, with China's population falling last year for the first time in six decades
World
The medication has been used by millions of Americans since the FDA granted it emergency use authorization in late 2021. The agency has the final say on giving Pfizer's drug full approval and is expected to decide by May.