5 healthy, tasty and easy-to-make midnight snacks
There are some healthy and easy-to-make snacks that you can eat without feeling guilty. What's more, they will also help you to sleep better.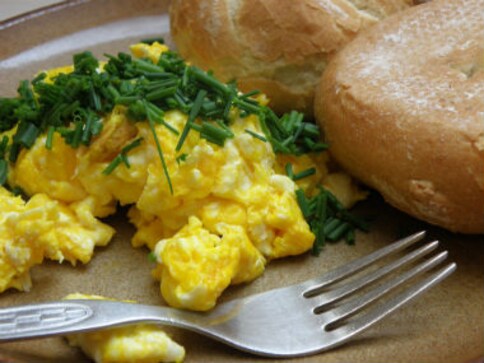 The clock has struck the midnight hour but sleep is still evading your eyes. You are tossing and turning in bed to find some comfort but it is hopeless. As if that wasn't enough, your stomach starts grumbling, too. You are tired but your stomach wants your attention - now. You don't have the energy to cook anything elaborate. Nor do you want to add too many extra calories to your diet by dumping just about anything into your system.
What are your options?
Plentiful and delicious.
There are some healthy and easy-to-make snacks that you can eat without feeling guilty. What's more, they will also help you to sleep better. Here's a look at some of these healthy midnight snacks:
1. Oatmeal with honey: We all know how healthy it is to start our day with a bowl of oatmeal, but not many know that it is a good midnight snack, too: it can help you to slip into sleep easily. A Columbia University study found that the carbs in oatmeal help the brain to release a neurotransmitter called serotonin — the happiness hormone — which calms your body down and induces the release of melatonin. Both serotonin and melatonin help your body to sleep better.
According to the American Sleep Association — a group of American sleep scientists and healthcare professionals — the glucose in honey lowers the levels of orexin - a neurotransmitter which is responsible for wakefulness and regulating appetite. By toning down this neurotransmitter in the brain, honey calms the mind and helps to (eventually) knock you out.
2. Greek yoghurt, fruits and chia seeds: People typically associate yoghurt with strong bones as it is a good source of calcium. Yoghurt is also rich in protein. However, recent studies have found a connection between Greek yoghurt and sleep, too. According to one study, the combination of calcium and amino acid tryptophan in Greek yoghurt helps the brain to produce melatonin and serotonin, which promote good sleep. Topping the yoghurt up with your favourite fruits, chia seeds or your favourite nuts will add more nutrition and taste to this already healthy and sleep-friendly midnight snack.
3. Popcorn: Who doesn't love to munch on popcorn while watching a movie or enjoying a game of football with friends? But popcorn (not the microwave kind) is not only a snack for entertainment sessions. It is also actually a healthy and easy-to-pop midnight snack. Very low on calories, popcorn is a complex carb and our body takes time to break it down. Pop the corn kernels in an air popper and sprinkle some cinnamon or sugar on top for extra points on the taste score.
4. Scrambled egg with/without toast: The American Sleep Association says that in addition to being a good source of protein, eggs also help to induce sleep as they are full of tryptophan, a sleep-inducing amino acid. Moreover, it won't take any time to scramble an egg or two. To satisfy serious hunger pangs, enjoy your eggs with a toast. Getting some carbs into that growling tummy will eventually help in serotonin secretion which will make sure that you enjoy your good night's sleep.
5. Cottage cheese with fruits: This Indianized version of a classic cheese platter is an excellent midnight snack for multiple reasons. First, it has the same calcium-tryptophan combo that makes Greek yoghurt such a good midnight snack. Second, the casein used to make paneer from milk is a slow-digesting protein so it keeps you full for a long time. Third, casein produces a lean protein which induces the production of serotonin, which as mentioned before, will help you to sleep better. Pair it with your favourite berries or an apple - both have a low glycaemic index and are great to satisfy your sweet cravings without giving you a sugar rush.
Health articles in Firstpost are written by myUpchar.com, India's first and biggest resource for verified medical information. At myUpchar, researchers and journalists work with doctors to bring you information on all things health. For more information, please read our article on Cottage Cheese: Health Benefits.
World
Bryan Johnson, a US-based ultra-rich software mogul, is spending millions to reverse his age. By following a stringent regime that includes hourlong workouts, he has reportedly been able to reduce his biological age by at least five years
India
A weather system called western disturbance has brought much-needed respite from cold wave conditions over northwest India. Under its influence, light or moderate isolated to scattered showers are expected in Delhi, Punjab and Haryana in the coming days
World
Usain Bolt's lawyer has alleged that his client's account at a private investment firm in Jamaica had $12.8 million but now reflects a balance of just $12,000. A major chunk of the sprinter's retirement savings has been lost