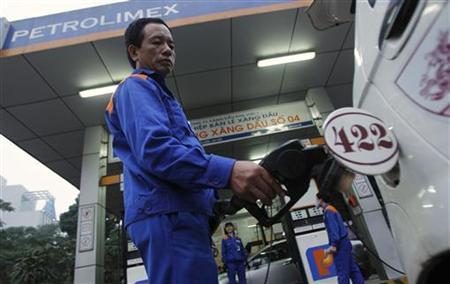 WASHINGTON (Reuters) - The world's spare oil production capacity outside of Iran rose slightly in the last two months, but a seasonal jump in winter heating consumption led to drawdowns from global stocks, the U.S. government said on Thursday in a bimonthly report.
In November and December, spare oil production capacity averaged 2.1 million barrels per day, the U.S. Energy Information Administration said.
Though tight by historical standards, it is up from 2.0 million bpd from the previous two months, said the report, which was the latest in a series required by last year's Iran sanctions law.
The U.S. Congress passed sanctions in 2011 that require global importers to buy less Iranian crude or risk being cut off from the U.S. financial system. The European Union also banned imports of Iranian crude.
The sanctions are aimed at pressuring Iran over its nuclear program, which Tehran has said is only for civilian purposes.
A jump in winter fuel consumption led to a 1.4 million bpd draw in world crude oil inventories, the EIA said. Most of that came from U.S. inventories, which fell by about 0.5 million bpd in November and a further 0.6 million bpd in December.
Global liquid fuels production dipped slightly during the past 60 days, the report said. But production is still higher than it was a year ago - mostly because of the U.S. energy boom.
During Nov-Dec U.S. production was up about 5 percent from a year ago, at 11.4 million barrels per day versus 10.8 million bpd, the report showed.
Because of the sanctions, Iran's crude oil production has dropped by an estimated 1 million bpd from year-ago levels to 2.6 million bpd, the report said. (Reporting by Roberta Rampton; Editing by Alden Bentley and Gunna Dickson)
Updated Date: Dec 21, 2012 04:15 AM