Workers laying roads in Karnataka rescued from debt bondage | Reuters
By Anuradha Nagaraj CHENNAI, India (Thomson Reuters Foundation) - A group of 32 labourers caught in a cycle of debt bondage were rescued from a road construction site in Karnataka, police said Monday.The labourers, all from the tribal areas of neighbouring state of Telangana, were building a road between the towns of Nipani and Mudhol when they were rescued by Karnataka police on Saturday.'It is a clear case of (debt) bondage,' revenue department official Geeta Koulgi told the Thomson Reuters Foundation.'Their statements have been recorded and we are now in the process of issuing release certificates to the workers. They will then be sent back home in a day or two.'The suspected trafficker and the contractor of the road project have both been arrested under anti-trafficking and bonded labour abolition laws, police said.Activists say Saturday's rescue is one in a series illustrating the extent of debt bondage across India, the most prevalent form of forced labour in a country where an estimated 18 million people live in some form of modern slavery, according to the latest Global Slavery Index by the Walk Free Foundation By Anuradha Nagaraj
CHENNAI, India (Thomson Reuters Foundation) - A group of 32 labourers caught in a cycle of debt bondage were rescued from a road construction site in Karnataka, police said Monday.The labourers, all from the tribal areas of neighbouring state of Telangana, were building a road between the towns of Nipani and Mudhol when they were rescued by Karnataka police on Saturday."It is a clear case of (debt) bondage," revenue department official Geeta Koulgi told the Thomson Reuters Foundation."Their statements have been recorded and we are now in the process of issuing release certificates to the workers. They will then be sent back home in a day or two."The suspected trafficker and the contractor of the road project have both been arrested under anti-trafficking and bonded labour abolition laws, police said.Activists say Saturday's rescue is one in a series illustrating the extent of debt bondage across India, the most prevalent form of forced labour in a country where an estimated 18 million people live in some form of modern slavery, according to the latest Global Slavery Index by the Walk Free Foundation.
The 22 men and 10 women had all taken loans of up to 60,000 rupees ($885) from the sub-contractor. They had been promised wages of 3,500 rupees ($52) per month but no one had been paid."In one instance, a worker had taken as little as 500 rupees ($7) as loan and had been working in terrible conditions for three months," said P.H. Vasudev Rao of the non-profit Foundation for Sustainable Development, which received the first distress call from the family of one of the workers."It has taken us six months to help these workers," Rao said.
"The contractor would keep moving them to various project sites in the region. We finally caught up with them now, in Chikodi, and discovered that there were at least six people who had been in bondage for two years."Officials said that they had also recorded at least two cases of sexual abuse and two infants were among those rescued.In one of the statements, a worker described how he was not allowed to go home when his mother died.
"The trafficker just gave him 100 rupees ($1) and said he should do the ceremonies at the work site. His mother's last rites were done by relatives back home," said Rao, who was also part of the rescue team along with a police anti-trafficking unit."The man was inconsolable when we rescued him."($ 1 = 67.7599 Indian rupees) (Reporting by Anuradha Nagaraj, Editing by Ros Russell; Please credit the Thomson Reuters Foundation, the charitable arm of Thomson Reuters, that covers humanitarian news, women's rights, trafficking and climate change. Visit www.trust.org)
This story has not been edited by Firstpost staff and is generated by auto-feed.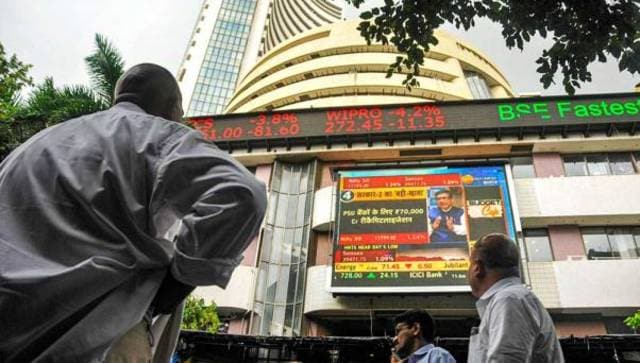 Business
Sectors like FMCG, PSU Bank, auto, and metal indices witnessed a hike of 1-3 percent while the IT index saw a decrease of nearly one percent
World
The crisis may not be over even when the physical disease has greatly subsided and may continue as the economy recovers and life returns to a semblance of normality.
Business
Sensex increased by 568.90 points to end at 61,305.95 while Nifty ended at 18,337.90 after gaining 176.15 points.