Panaji:The Goa government is working out a special monitoring set-up to keep an eye on sex-related crimes and will ask the high court to dedicate an extra hour to try such crimes, Chief Minister Manohar Parrikar told the state assembly on Friday.
"We are working out a separate monitoring set up which will keep an eye on cases relating to sexual harassment of women in buses and at workplaces, and molestation and rape cases," Parrikar said.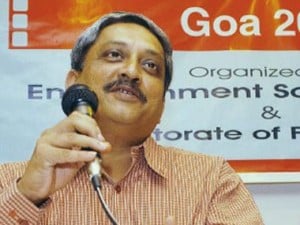 The monitoring system, he said, would help keep track of repeat sex offenders and follow up investigations to ensure that probes are completed.
On involving the judiciary for speedy dispensation of justice, Parrikar said that he would speak to the high court to work out a speedy trial mechanism.
"We can fix an extra time slot between 5 and 6 pm. We will pay the judges extra for their time. All such cases can be tried on a day to day basis. I will speak to the high court about this," Parrikar said.
IANS
Updated Date: Feb 01, 2013 15:09 PM