Wells Fargo payouts should be halted in wake of ruling - U.S. lawmakers | Reuters
By Patrick Rucker | WASHINGTON WASHINGTON The U.S. government should go after payouts to former Wells Fargo & Co (WFC.N) executives involved in a scandal over unauthorised accounts now that a federal regulator has said it has the power to do so, lawmakers said on Monday.The San Francisco-based bank reached a $190 million settlement with federal regulators after admitting employees opened as many as 2 million accounts without customer consent.That September deal allowed Wells Fargo to make 'golden parachute' payments to departing executives. But on Friday, the Office of the Comptroller of the Currency, which oversees many federal banks, voided those terms.On Monday, two leading Democratic lawmakers urged the OCC to move ahead and revoke compensation to relevant executives.'Bank executives shouldn't get golden parachutes while employees making $12 an hour get shown the door,' U.S By Patrick Rucker
| WASHINGTON
WASHINGTON The U.S. government should go after payouts to former Wells Fargo & Co (WFC.N) executives involved in a scandal over unauthorised accounts now that a federal regulator has said it has the power to do so, lawmakers said on Monday.The San Francisco-based bank reached a $190 million settlement with federal regulators after admitting employees opened as many as 2 million accounts without customer consent.That September deal allowed Wells Fargo to make "golden parachute" payments to departing executives. But on Friday, the Office of the Comptroller of the Currency, which oversees many federal banks, voided those terms.On Monday, two leading Democratic lawmakers urged the OCC to move ahead and revoke compensation to relevant executives."Bank executives shouldn't get golden parachutes while employees making $12 an hour get shown the door," U.S. Senator Sherrod Brown of Ohio told Reuters in a statement.Brown, the most senior Democrat on the Senate Banking Committee, has said Wells Fargo scapegoated low-paid tellers in the scandal while bank bosses escaped blame. Wells Fargo fired 5,300 workers over the course of five years that the fraud persisted."The OCC and all federal watchdogs shouldn't give banks that cheat a free pass," he said.U.S. Senator Mark Warner of Virginia also urged the regulator to go after former executives with all its authority.
"I am encouraged that the OCC has now positioned itself to take appropriate action, and I would strongly urge them to do so," he told Reuters in a statement.On Saturday, Wells Fargo's chief executive, Tim Sloan, wrote employees that the bank would "comply with the revised requirements and continue to cooperate with the OCC."A Wells Fargo spokesman cited that memo when asked for comment on Monday.Last week's move was a reversal for the OCC, which had stopped short of imposing the toughest controls on executive payouts in its original settlement with Wells Fargo.
The San Francisco-based bank "is not subject to the limitation on golden parachute and indemnification payment," according to the September accord.On Friday, the OCC said that it had "revoked" that earlier exemption for Wells Fargo, allowing it to keep a check on executive payouts, new bank leaders and other controls.An OCC official declined to say what steps the regulator would take next. The agency also declined to say why it had initially offered Wells Fargo an exemption or what prompted the reversal.The regulator often waives its authority over "golden parachutes."
In 2014, for instance, the OCC sanctioned Bank of America and Citibank but exempted the lenders from those controls, according to a Reuters review of enforcement paperwork.Bank of America Corp (BAC.N) and Citigroup Inc (C.N) both declined to comment.Following the settlement, lawmakers held hearings where they grilled then-CEO John Stumpf about Wells Fargo's sales practices and corporate culture. He resigned in October.Stumpf and Carrie Tolstedt, the former head of retail banking, relinquished about $60 million in stock compensation in the aftermath of the scandal. But the pair also stood to take home more than $350 million in compensation, according to a Reuters review of filings.Stumpf and Tolstedt could not be immediately reached for comment.Wells Fargo has said that it might try to recoup some of Tolstedt's compensation - but only after the firm has completed an internal investigation. (Reporting By Patrick Rucker in Washington and Dan Freed in New York.; Editing by Lauren Tara LaCapra and Jonathan Oatis)
This story has not been edited by Firstpost staff and is generated by auto-feed.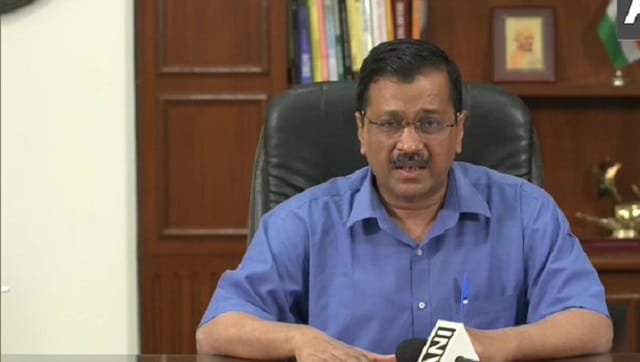 India
Kejriwal requested the Prime Minister's intervention for adequate coal to be diverted to plants such as Dadri-II and Jhajjar TPS, which are supplying to Delhi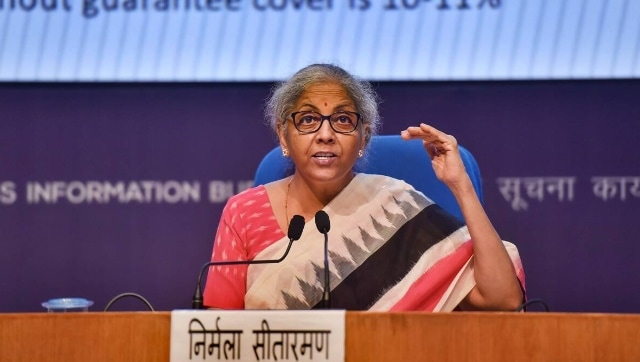 India
"There are not going to be any deficiencies which may lead to any shortfall of supply. So that takes care of India's power situation. We are now a power surplus country," added Sitharaman.
India
With a coal stock avaliable only for five more days, Punjab fears a bigger power crisis ahead