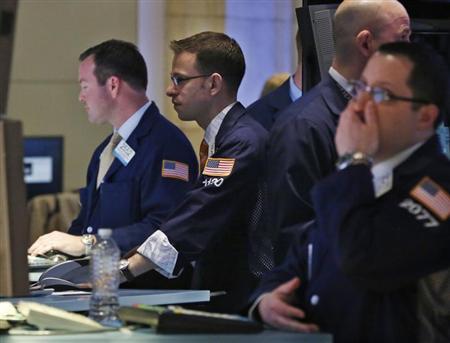 NEW YORK (Reuters) - The S&P 500 posted its worst day in more than four months on Monday, as big drops in the price of gold and other commodities triggered a broad selloff in equities.
The three major U.S. stock indexes extended declines in afternoon trading after reports of explosions near the finish line of the Boston Marathon.
The Dow Jones industrial average fell 265.86 points or 1.79 percent, to end unofficially at 14,599.20. The S&P 500 lost 36.48 points or 2.30 percent, to finish unofficially at 1,552.37. The Nasdaq Composite dropped 78.46 points or 2.38 percent, to close unofficially at 3,216.49.
(Reporting by Rodrigo Campos; Editing by Jan Paschal)
Updated Date: Apr 16, 2013 03:00 AM