Wall Street opens flat, indexes near record highs | Reuters
U.S. stocks opened little changed on Friday, with all three major indexes near record highs, a day after Federal Reserve Chair Janet Yellen sent a strong signal that interest rates would be increased next month.The Dow Jones industrial average rose 4.11 points, or 0.02 percent, to 18,907.93, the S&P 500 gained 0.77 points, or 0.04 percent, to 2,187.89 and the Nasdaq Composite index added 6.78 points, or 0.13 percent, to 5,340.75. (Reporting by Tanya Agrawal; Editing by Saumyadeb Chakrabarty) U.S. stocks opened little changed on Friday, with all three major indexes near record highs, a day after Federal Reserve Chair Janet Yellen sent a strong signal that interest rates would be increased next month.The Dow Jones industrial average rose 4.11 points, or 0.02 percent, to 18,907.93, the S&P 500 gained 0.77 points, or 0.04 percent, to 2,187.89 and the Nasdaq Composite index added 6.78 points, or 0.13 percent, to 5,340.75.
(Reporting by Tanya Agrawal; Editing by Saumyadeb Chakrabarty)
This story has not been edited by Firstpost staff and is generated by auto-feed.
India
The buildings will provide modern, secure and functional working spaces, the Prime Minister's Office said
India
Devika Narain, the go-to planner for 'green', artisan-sourced weddings, on what really matters when people marry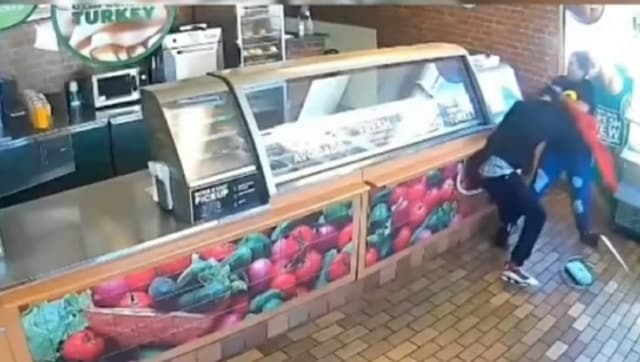 World
The video, captured on 5 September, shows Sotelo fighting off an armed robber, hitting him repeatedly with his own gun.